Foreign companies invest in modernizing and expanding their production plants in Colombia
The growth of Colombia as an investment destination and an attractive place to receive Foreign Direct Investment (FDI) has increased foreign investors and companies' interest in the country. Thanks to the positive business climate, some international companies from various sectors that operate production plants in Colombia have been investing in modernizing and/or expanding them, reaffirming their confidence in the country and their presence in the region. In many cases, they serve the demand of nearby regional markets from these production plants, demonstrating their confidence in Colombia as an ideal export and business platform.
Foreign companies that invested in modernizing or expanding their production plants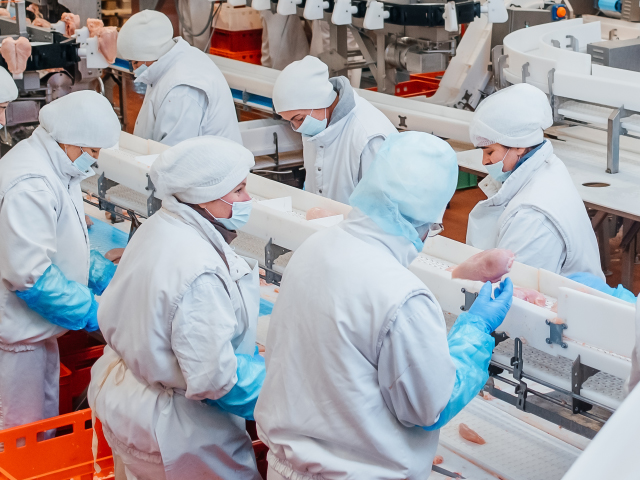 General Motors: In its 66 years of presence in Colombia (it arrived in July 1956), the U.S. automotive giant, whose portfolio includes brands such as Chevrolet, Buick, Cadillac, and GMC, has assembled more than 1.5 million vehicles on Colombian soil. In 2022, the company invested US$50 million to modernize its light vehicle plant in the country (with civil and mechanical works, development of auto parts, etc.) to supply local and nearby regional markets.
Kimberly-Clark: With a presence in more than 175 countries around the world and with top-of-mind brands in the local market such as Huggies or Kotex, the U.S. personal care multinational decided, in mid-2022, to invest US$7.5 million to expand and modernize its production plant located in Tocancipá. Among the objectives of the investment are not only for the country to serve as an export platform, given that the company aims to supply regional markets such as Ecuador, Guatemala, Nicaragua, and Honduras, but also to significantly increase production capacity and promote innovation for its products in the feminine protection category.
Cargill: With more than 150 years in the market and present in Colombia since 1966, the U.S. agri-food company, which entered the country focused on grains and over the years has expanded its portfolio, now working with, among others, coffee, cocoa, fertilizers and animal feed, decided in the second half of 2022 to invest in increasing by 32% the capacity of its distribution center located in Valle del Cauca, to meet the projected product demand for the closing of the course and the beginning of the next, as well as to be able to sustain demand over the next ten years. Cargill seeks to modernize its processes to make them more logistically efficient and long-term sustainable.
PepsiCo: The New York multinational, which serves the snacks and beverages market worldwide and has recognized brands such as Pepsi, 7Up, Gatorade, Cheetos, and Doritos, has several production plants in the country, such as those located in Guarne, Antioquia, and Funza, Cundinamarca. The company recently announced an investment of nearly US$126 million to modernize its plants to achieve quality standards that will position them as some of the most modern in Latin America in terms of technology, infrastructure, and logistics. At the end of September, the company registered yearly revenues of US$2,291 million. PepsiCo also generates close to 4,000 jobs countrywide.
L'Oreal: The leading French cosmetics multinational plans to invest around US$8.3 million to increase the production capacity of its central plant, located in Bogotá, and to continue consolidating its operation in Colombia as an export platform to manage operations in 11 countries and supply the demand for products in more than 13 countries. Of the total investment, US$5.2 million is earmarked for the plant and operations, while US$3.1 million will go to the offices that compose the hub for the CERAN region (Central and Latin America).
Pavco Wavin: The multinational, which provides solutions for water and sewerage, invested US$2.3 million to expand its operating plants in the country, opening two new plants with state-of-the-art technology to reduce waste generation and produce 3D geosynthetics, which are mainly materials for infrastructure projects, looking to supply the Colombian market and export from the country to other nearby markets where their products and services are in high demand.
It may interest you
Cosmetics and personal care
Information technology and creative industries