AGROCHEMICALS
The availability and competitive costs of skilled labor make Colombia an excellent destination for producing and exporting agrochemical products to the region.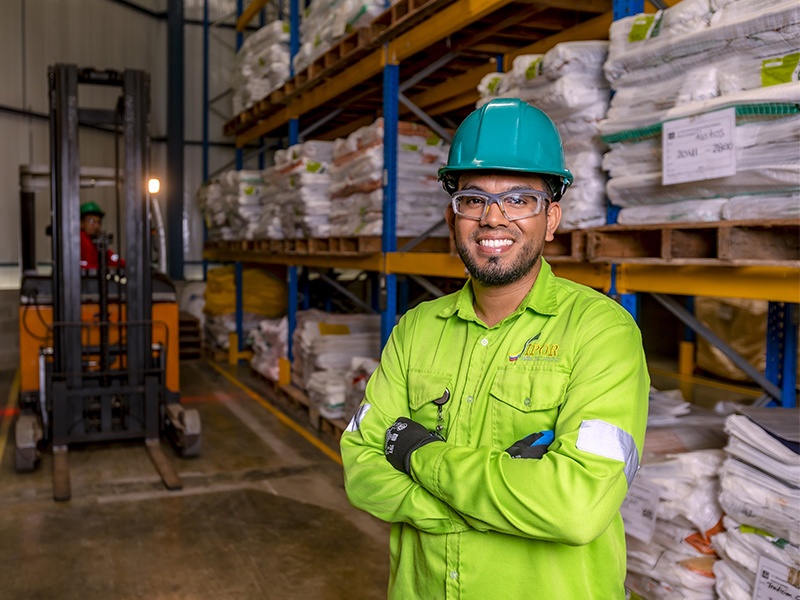 Colombia has agricultural and agro-industrial growth potential to serve the local and international market, the country is set to become one of the world´s food pantries, according to FAO. About 40 million hectares have been declared national agricultural frontier (35% of the territory) and only about 8 million are cultivated. Food and Agriculture Organization (FAO)
EVOLUTION OF THE EXPORTS IN THE SECTOR IN COLOMBIA
Imagen
In 2021, the total production of agrochemicals in Colombia reached USD 1,307 million, growing 9.6% compared to 2020 when production was USD 1,193 million, according to DANE figures.

Yara Colombia, Valle de Cauca, Colombia
IMPORTANT AND GROWING MARKET
In 2021, agrochemical production in Colombia was USD 1.3 billion growing 9.6% compared to 2020, when production reached USD 1.2 billion. DANE
Agrochemical production in Colombia will grow at an annual average rate of 2.5% during this decade, reaching USD 1.5 billion in 2030. Euromonitor International
Colombia's agrochemical sector market size grew by more than 12%, from USD 1.7 billion in 2020 to USD 1.9 billion in 2021. Euromonitor International
COLOMBIA IS AN EXPORT PLATFORM FOR THE AMERICAS
In 2021, Colombian agrochemical exports grew by more than 30%. DANE
Brazil, Mexico, and Ecuador accounted for almost 60% of Colombian agrochemical exports in 2021. DANE
The main agrochemical products exported from Colombia are fungicides, insecticides, and herbicides. DANE​​​​
Agrochemical leading companies such as Bayer, UPL and Yara have located their production and logistics operations in Colombia.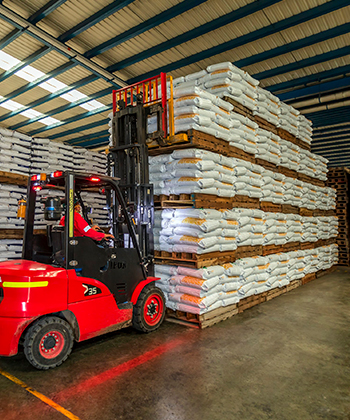 COLOMBIA HAS COMPETITIVE SALARIES AND SKILLED LABOR IN DIFFERENT AREAS RELATED TO THE AGROCHEMICAL SECTOR
According to data from the Ministry of Education, Colombia has graduated nearly 60,000 professionals in chemistry and chemical engineering in the last 20 years.
As per the IMD World Talent 2021 Report, Colombia has one of the largest workforces in the region and ranks third in terms of skilled labor availability, outpacing countries such as Argentina, Peru, and Brazil. Additionally, the country has 3 universities in the top 500 worldwide and 13 in the top 100 in Latin America, according to QS World University 2022. Just a decade ago, no Colombian university made it onto the ranking.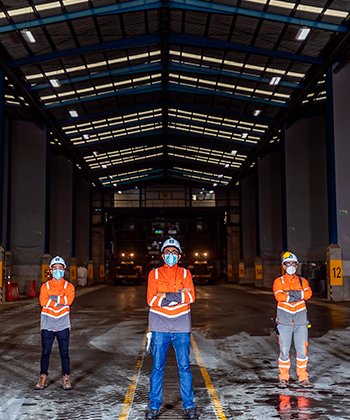 Imagen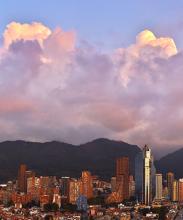 PROCOLOMBIA is the entity in charge of promoting Exports, International Tourism, Foreign Direct Investment and the Country Brand, in order to position Colombia in the world. Get to know the national and international network of offices, where you will find comprehensive support and advice.