AUDIOVISUAL
Colombia is an interesting country for international production companies and channels due to the quality of work, great locations, and the level of directors and producers. In addition, the growth of the hotel infrastructure in the country has allowed companies like Netflix or FOX to be interested in filming in the territory. Likewise, there is a set of relevant legal incentives that actively promote the sector, demonstrating a clear commitment from the Government to substantially contribute to the construction of a new country model.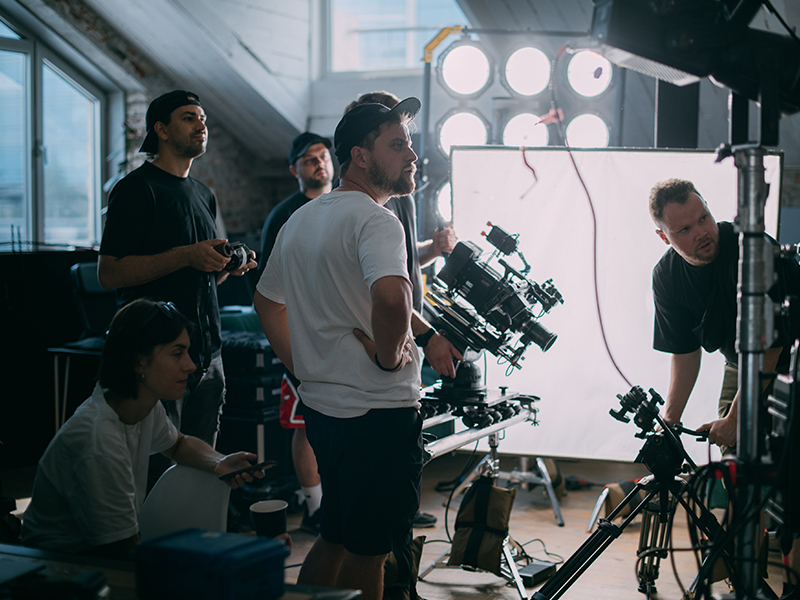 The sector is successful in exporting television shows, allowing for the frequent production of content for the Latin market in the United States. Some Colombian soap operas that have triumphed in international markets include "Yo soy Betty la fea", "Café con aroma de mujer", "Hasta que la plata nos separe", "Pura sangre", "Pedro el Escamoso" and "Pasión de Gavilanes."
INCREASINGLY DEMANDED AUDIOVISUAL SERVICES IN INTERNATIONAL MARKETS
Imagen
Exports of audiovisual services and digital content have grown on average by 29% in the last 7 years.
SOURCE: Export data reported to ProColombia.

THE AUDIOVISUAL INDUSTRY HAS INTERNATIONAL RECOGNITION
Local film production has been recognized like never before in recent years, with presence in the Oscars, Goya Awards, or Cannes Festival, and pieces winning the Palme d'Or and Silver Bear. Films such as "Memoria" (2021), "El olvido que seremos" (2020), "El abrazo de la serpiente" (2014), "Colombia magia salvaje" (2014), "Satanás" (2007), "Los Colores de la Montaña" (2001), and "Perro come Perro" (2008) have been recognized by the international critique for their quality.
Several productions have received awards, such as the Palme d'Or in 2005 for Simón Mesa in the official short film competition with "Leidi," the Silver Bear for Catalina Sandino at the Berlin Festival for "Maria Full of Grace," and the Art Cinema Award in 2015 for "Embrace of the Serpent," considered the best film in the Director's Fortnight. In 2020, "Forgotten We'll Be" won 5 awards at the Platinum Awards, and in 2022, "Kings of the World," directed by Laura Mora, received a Golden Shell at the prestigious San Sebastián International Film Festival.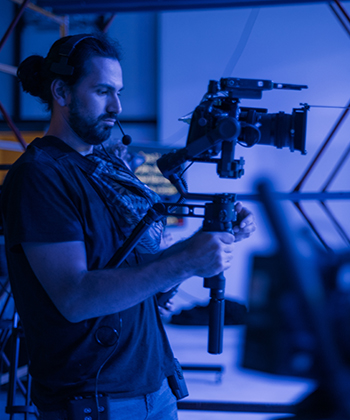 COLOMBIA'S HUMAN CAPITAL IS QUALIFIED AND COST EFFECTIVE
Colombia has over 34,000 professionals in areas such as film and television production, audiovisual arts, set and stage design, music, fashion design, and communication, and recognized directors such as Sergio Cabrera, Ciro Guerra, and Víctor Gaviria.
Professionals are recognized for their commitment, resourcefulness, and work in producing series, soap operas, reality shows, and cultural programs, among others. Increasingly, Colombia is recognized internationally for the creativity of its people and its differential concept.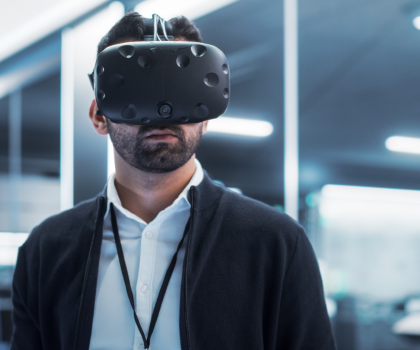 COLOMBIA HAS DIVERSE LOCATIONS AND ATTRACTIVE GEOGRAPHIC FEATURES FOR AUDIOVISUAL PRODUCTION
The diversity of landscapes and climates is a differential factor compared to other countries. Colonial cities such as Cartagena, Mompox, Santa Fe de Antioquia, Barichara, or Villa de Leyva preserve their architecture and have the necessary infrastructure to host production teams. In addition, the variety of landscapes, urban settings, ethnicities, and cultures allows for the representation of other countries' scenarios in audiovisual productions, such as in the filming of Mile 22, where some shots represent Singapore on screen.
Colombia also has locations that simulate the four seasons of the year, except for extreme winter, and the native culture, national folklore, and musical rhythms are unique characteristics that enhance the national audiovisual industry. Its strategic location as an intermediate point in America and easy access to the North American, European, Asian, and Latin American markets, thanks to its time zone, are advantages for the audiovisual industry.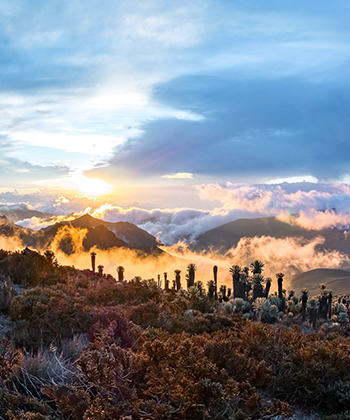 THE AUDIOVISUAL INDUSTRY HAS STRATEGIC INSTITUTIONAL ALLIES AND INFRASTRUCTURE FOR PROJECT DEVELOPMENT
The country has recording studios, post-production studios, special effects units, stunt doubles, and equipment rental companies located in different areas with different pricing alternatives, depending on the client's needs and the production's characteristics.
There are several organizations that provide support and promotion to the sector:
Ministry of Culture: Responsible for promoting the film culture, develops programs that promote research, legislation, training, production, infrastructure, distribution, exhibition, and preservation of the industry.
ProImagenes: Its mission is to promote, strengthen, and preserve the industry. It manages the Fund for Cinematographic Development, which provides resources for the national film industry.
Colombian Film Commission: Promotes the country's image as a setting for audiovisual productions internationally and advises and supports producers and directors in managing their projects.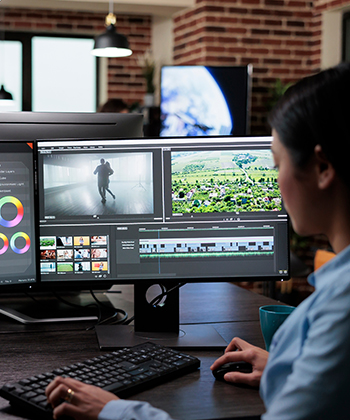 INVESTMENT OPPORTUNITIES IN THE AUDIOVISUAL SECTOR IN COLOMBIA
Installation of audiovisual production operations and Back office for film, TV, and OTT, as Viacom, Sony, HBO, or Discovery Networks have already done.
Development of local filming projects leveraged by tax incentives for the creation of feature films.
Production of series for OTT platforms or traditional television, with Colombian talent, using tax incentives.
Deployment of audiovisual production infrastructure to leverage the sector's development through recording studios, pre and post-production studies, as Mediapro, Fremantle, Secuoya, or Pine Wood have already done.
Creation of companies dedicated to sound and image post-production, in animation, VFX, 3D, VR, AR, among others. Like Folks VFX, OTB, or Startgate.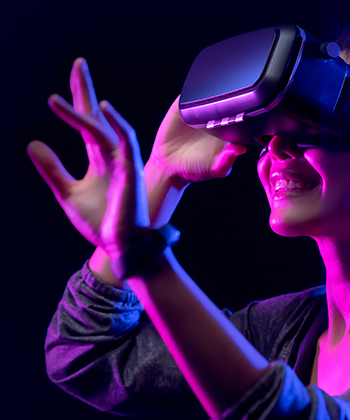 Imagen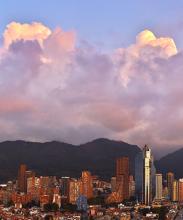 PROCOLOMBIA is the entity in charge of promoting Exports, International Tourism, Foreign Direct Investment and the Country Brand, in order to position Colombia in the world. Get to know the national and international network of offices, where you will find comprehensive support and advice.