CONTACT US
ProColombia promotes Tourism, Foreign Investment in Colombia, Non-Mining Energy Exports, and the national image. As a Promotion Agency, our main focus is attracting Foreign Direct Investment, leading to the production of goods and services in Colombia. In this context, we do not provide services targeted at those interested in marketing products or services within the country.
If you wish to be contacted by a professional from our organization, please complete the attached form, which has been designed to streamline support in investment, expansion, and consolidation processes in our nation.

Imagen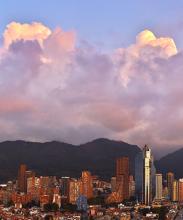 PROCOLOMBIA is the entity in charge of promoting Exports, International Tourism, Foreign Direct Investment and the Country Brand, in order to position Colombia in the world. Get to know the national and international network of offices, where you will find comprehensive support and advice.