Commercial real estate in Colombia: A strong investment alternative
The current dynamics of Colombia's commercial real estate sector have positioned it as an attractive investment alternative. In addition to the development of new projects continuing at a good pace, especially in Bogota, there's been an increase in investments for expansion and infrastructure in the country's shopping malls. There has also been a positive change in the trend of ownership models for projects, among other factors. Learn more about the figures and projections of the sector in Colombia and the investment opportunities it offers.
The state of the shopping malls sector in Colombia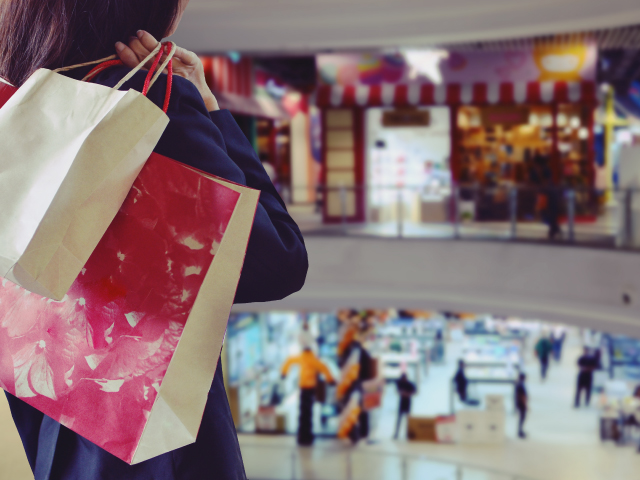 Colombia has more than 480 shopping malls, among which the largest can house up to 400 points of sale, and are divided throughout the country with a presence in 60 cities, according to data from ACECOLOMBIA, Fitch Connect, and Mail & Retail. The recovery in the post-pandemic scenario has been positive, registering, at the end of 2021, a vacancy rate of less than 5%, a 40% reduction in unoccupied premises -compared to the previous year- and traffic records that exceeded pre-pandemic levels, according to ACECOLOMBIA (Association of Shopping Malls of Colombia). Sector's figures reached positive levels given reactivation, both in terms of visitor traffic, with 9.5 million people transiting monthly in 2022, according to data from Pei Asset, and in terms of profits, which registered US$115 million in 2020 and an increase of 13.6% in 2021. The reactivation is noticeable in the pace of construction and new works since only in 2021, in cities such as Bogota, Medellin, Cartagena, and Villavicencio, 126,000 square meters were built in new shopping malls. Other factors that have an impact are initiatives like the 24-hour cities network, of which Bogota is a member and which takes part in large capitals such as New York, with strategies that promote the 24-hour operation in the world's major cities, which has a direct impact on the local economy and the dynamics of consumption in shopping malls.
Why invest in the commercial real estate sector in Colombia?
Among the factors that represent investment opportunities, we find that 38% of the malls in the country have expansion or remodeling projects for the next five years -an investment of almost US$500 million-, most of them with a sustainable approach as the primary trend is the installation of panels to operate based on photovoltaic solar energy. On the other hand, long-standing operators like Mallplaza reaffirmed their confidence and consolidated their presence in Colombia, with investments of close to US$120 million and 190,000 m2 of leasable area, which they expect to expand to 300,000 m2 by 2024. According to ACECOLOMBIA data, one of the reasons behind shopping malls' development in the country is the sole proprietorship model, which promotes better control than the currently predominant multi-property model. Also, the number of square meters per inhabitant in shopping malls in Colombia is still low compared to other Latin American countries, which represents an opportunity given that commercial spaces for tourism are a latent need for the industry, as shopping malls have become an obligatory stop for a tourist when arriving at his vacation destination.
On the other hand, there are currently exciting investment alternatives in the commercial real estate sector. Nowadays, the public perceives retail spaces as entertainment centers rather than just shopping malls, so there are opportunities in alternative real estate formats. One example can be the convenience center format or Street Malls, which require small spaces for their development, according to the GRI Club, a platform that brings together more than 11,000 C-Level executives from the real estate sector all over the world and has an active presence in Colombia.
According to the Colombian Association of Private Equity, ColCapital, investments in real estate assets in the country will increase during 2022, motivated by the reactivation trends of the industry in sectors such as shopping malls. Similarly, sector leaders expect that the growing trend in consumption, which is a crucial driver for the business in general, will continue since, in 2022, sales in shopping malls have increased by 33% as well as the average ticket, which has had an increase of 12%, according to the Benchmark Retail Colombia study made by the firm Follow Up.
It may interest you
Cosmetics and personal care
Information technology and creative industries