Several companies have identified Colombia as a regional production and distribution hub for pharmaceutical products. The country's domestic consumer market and comprehensive healthcare system, along with health clusters and established clinical research companies make Colombia an attractive, high-quality investment destination.
Why invest in the pharmaceutical sector?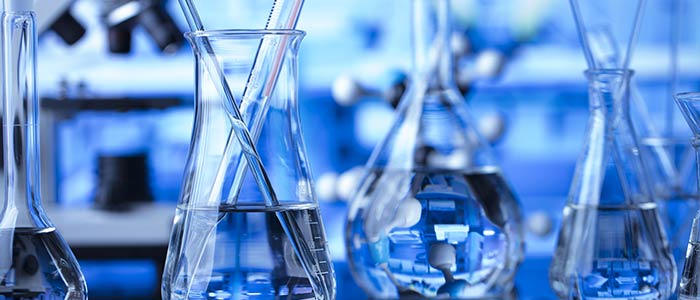 A consolidated pharmaceutical sector with a positive growth forecast.
In 2019, the pharmaceutical market in Colombia was worth USD 4.795 billion. That same year, production reached an estimated value of USD$2.944 billion, led by digestive and metabolic health products. Forecasts suggest a sustained growth of 3% for this market by 2022.
Colombia has a diverse product portfolio for the pharmaceutical sector, where half of all sales are in brand-name products and the other half in generic products.
Colombia has healthcare coverage that exceeds the world average
Colombia has a stable and attractive health system. With a population of 50 million, Colombia is the third most populous country in Latin America (after Mexico and Brazil), and 95% of the population are insured under the General Social Security Health System (SGSSS, as per its Spanish acronym).
Colombia ranks third for highest public spending on healthcare in the region, where 63% of the total expenditure is covered by public funds and the remaining 36% by the private sector. Total health expenditure in 2019 was USD 21.6 billion.
Health expenditure as a percentage of GDP will increase from 6% in 2018 to 7.3% by 2028, and expenditure per capita will increase from USD 417 in 2018 to USD 757 in 2026.
Colombia also has 14 free trade zones and eight health sector clusters across the country. According to América Economía magazine, 20 of the 50 top hospitals in Latin America are in Colombia.
Due to the health system's wide coverage and the government's public investment, Colombia's healthcare sales are above the regional average. According to Euromonitor, sectoral sales were USD 420 per capita in 2019 (higher than in countries such as Mexico, Ecuador, and Peru).
Colombia is growing as an export hub for pharmaceutical products.
Colombia has been selected as an export hub to take advantage of current trade agreements with the leading pharmaceutical multinationals. In 2018, more than 25% of Colombian exports from the pharmaceutical sector was made by multinational companies.
Exports from the pharmaceutical sector reached a value of USD 358.4 million, representing a volume of 58,000 tons. In 2019, these exports showed a 10.8% growth in volume compared to the previous year.
Large multinational companies in the pharmaceutical sector have chosen Colombia as an investment destination. These include Pfizer, Sanofi, Abbott, Fresenius Medical Care, and Merk Sharp & Dome.
Colombia also stands out as a market for clinical research.
The National Food and Drug Surveillance Institute (INVIMA) is improving approval timelines, making Colombia more attractive to pharmaceutical companies. https://www.invima.gov.co/
Major pharmaceutical companies carrying out studies in the fight against the COVID-19 pandemic have chosen Colombia for clinical research due to its demographic diversity and the quality of its clinical research centers.
According to the Colombian Association of Clinical Research Centers (ASIC), there are 121 research centers in Colombia. Since 2014, 366 clinical trials have been approved in the country.
According to ProColombia's survey of clinical trials, the reasons that make Colombia such an attractive destination for clinical research are: the quality of the infrastructure, technology, equipment, and staff in the research centers; disease prevalence and participant accessibility in all therapeutic areas; and audits and/or inspection results.
The sector's regulatory environment in Colombia is competitive.
The national regulatory authority, INVIMA, has been internationally recognized for its high regulatory standards, and is classified as a level 4 entity within the Pan American Health Organization. https://www.invima.gov.co/
Compliance with local regulations for pharmaceutical products facilitates the health record approval process in other markets.
Stability tests carried out on drugs manufactured in Colombia guarantee their effectiveness under any market's climatic and environmental conditions, given the tropical climate zone where Colombia is located.
Investment opportunities in the pharmaceutical sector:
Establish clinical research centers with new technology to carry out phase 1 and 2 research, as well as clinical trials of various pathologies.
Set up active pharmaceutical ingredient manufacturing facilities, using a re-shoring strategy.
Develop logistics and production centers to supply the growing Latin American market.
Establish production centers for sophisticated, biotechnological, and biosimilar drugs.
Invest in research centers for the development of veterinary pharmaceutical products.