Agua '> SOFTWARE & IT
Colombia is looking to the future by betting on reducing inequality and equity, and for that, it has a consolidated and growing software and IT services industry, with experience in developing specialized solutions in verticals such as fintech, healthcare, agribusiness, oil and gas, energy, telecommunications, logistics, government, digital marketing, virtual and augmented reality, business, or big data.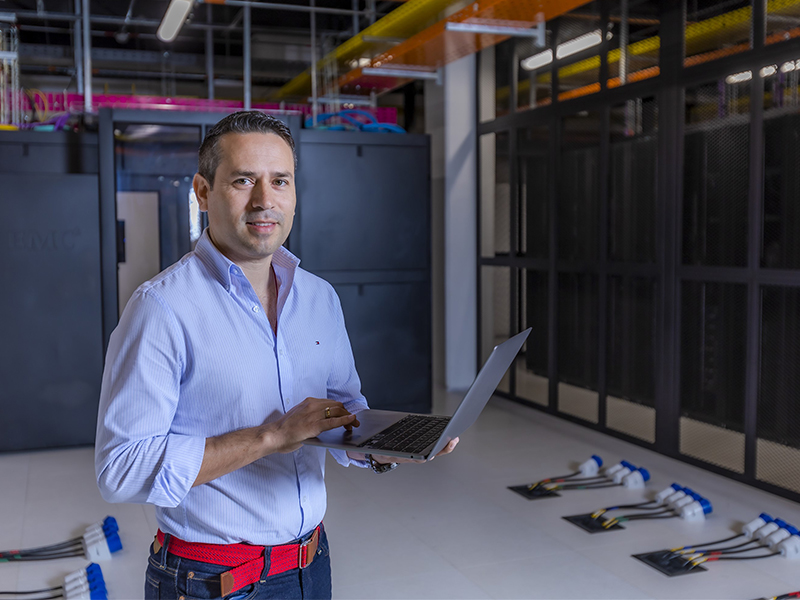 With an ecosystem that bets on digital transformation as the driving force behind the country's transformation, Colombia is today one of the main providers of technology-based services in the region.

COLOMBIA'S SOFTWARE AND IT SERVICES SECTOR IS RELEVANT IN THE NATIONAL AND INTERNATIONAL MARKET
In 2021, it positioned itself as the third-largest IT market in Latin America, exceeding USD 1.81 billion, according to IDC.
The country has a growing domestic demand, and the segments with the highest IT spending are: Applications (USD 290 million), application development and implementation (USD 207 million), system infrastructure software (USD 165 million), and infrastructure (USD 110 million). The sales of AI platforms presented a compound annual growth rate of 38% between 2016 and 2020. Additionally, Colombia is a pioneer in the development of public policies and AI regulation, thanks to the launch of the Ethical Framework for Artificial Intelligence in Colombia and the creation of the International Artificial Intelligence Council for Colombia, according to IDC.
Security software sales have increased by more than 17% in recent years, reaching USD 77 million in 2020. Similarly, sales for the government vertical reached USD 71 million. In this regard, according to the GovTech Maturity Index 2020, prepared by the World Bank, Colombia is in Group A, with a Very High performance.
The World Economic Forum opened its first Center for the Fourth Industrial Revolution in Latin America in Colombia. Only 2 centers are located in the region, in Colombia and Brazil. The initiative seeks to maximize the benefits of the Fourth Industrial Revolution for the sustainable and inclusive development of Latin America, using Artificial Intelligence, Blockchain, and the Internet of Things.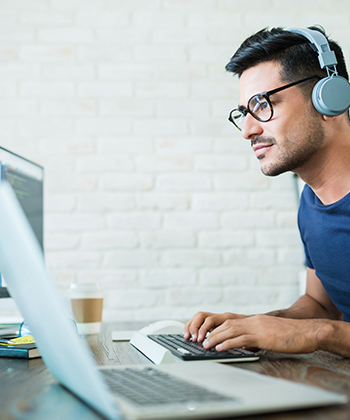 HOW HAVE EXPORTS OF THE SOFTWARE AND IT SERVICES SECTOR FROM COLOMBIA BEHAVED?
Exports had an average growth of 4.7% between 2016 and 2021, reaching USD 299 million and positioning the country as a platform to reach markets such as the United States, Spain, and Mexico.
Colombia has a privileged location, positioned in global logistics chains as an ideal location for nearshore operations, sharing the same time zone as the United States.
Exports were concentrated in services and verticals such as:
FinTech
Healthtech
Agritech
Oil and gas
Energy and telecommunications
Logistics
Government
Digital marketing
Virtual and augmented reality
Big data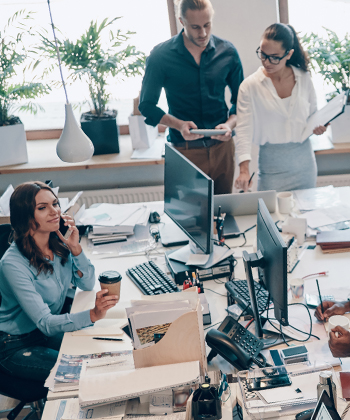 COLOMBIA HAS HIGH-QUALITY INFRASTRUCTURE AND TELECOMMUNICATIONS CONNECTIONS
The country has 10 submarine cables in operation and 2 more under construction, ranking first as the country with the most quantity in Latin America among Spanish-speaking countries, allowing excellent connections and faster data transmissions.
According to the Ministry of Information Technologies (MINTIC), at the end of 2021, the total fixed internet accesses in Colombia reached 8.44 million, increasing by 7.79% the connections compared to the previous year.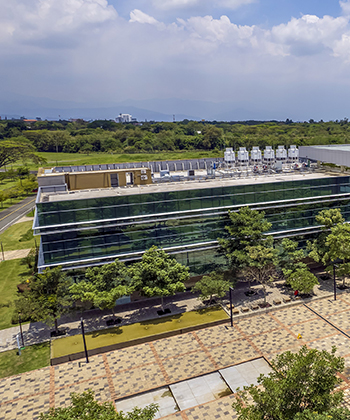 COLOMBIAN HUMAN CAPITAL IS SKILLED AND COST-EFFECTIVE
According to the IMD World Talent Report 2021, Colombia ranks third in terms of availability of skilled labor, surpassing Argentina, Peru, and Brazil.
It has three universities in the top 500 in the world and 13 in the top 100 in Latin America, according to the QS World University 2022 rankings.
Between 2010 and 2021, 333,024 students graduated from computer engineering and related programs, mainly in Bogotá, Medellín, Cali, and Bucaramanga, according to figures from the Ministry of Education.
The industry is characterized by certified personnel in TSP/PSP.
There are scholarships available for students studying IT-related careers, in order to increase and strengthen the availability of human talent in this sector.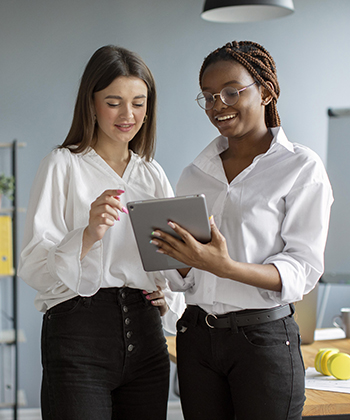 INVESTMENT OPPORTUNITIES IN THE SOFTWARE AND IT SERVICES SECTOR IN COLOMBIA
Software development for verticals such as agritech, fintech, blockchain, health, logistics, energy, and e-commerce, in order to take advantage of regional bets to increase their competitiveness at a national and international level.
Development of mobile applications, software, and digital content, taking advantage of the support of the Government through Vive Digital and Apps.co, programs that seek to promote and enhance the creation of businesses using ICTs.
Creation of software factories, taking advantage of the critical mass of systems engineers and professionals in related careers trained with high educational standards.
Maintenance of software applications, as well as the implementation of operations that provide complete remote infrastructure management services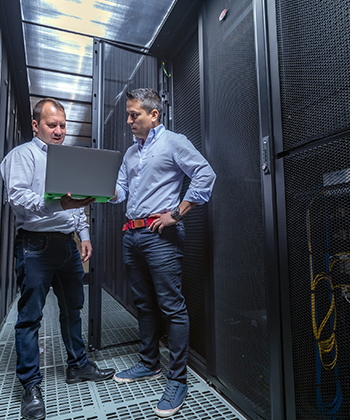 Imagen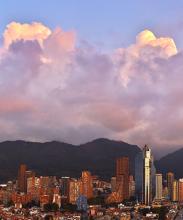 PROCOLOMBIA is the entity in charge of promoting Exports, International Tourism, Foreign Direct Investment and the Country Brand, in order to position Colombia in the world. Get to know the national and international network of offices, where you will find comprehensive support and advice.