Turquesa '> FORESTRY
Colombia has positioned itself as an attractive destination in the region to invest in the forestry sector. Its ideal conditions for the development of forest plantations, growth potential, production organization, advancements in the carbon market, and multiple investment incentives have made it a focal point in Latin America for conducting and expanding business. The arrival of major players in the country is a clear demonstration of this.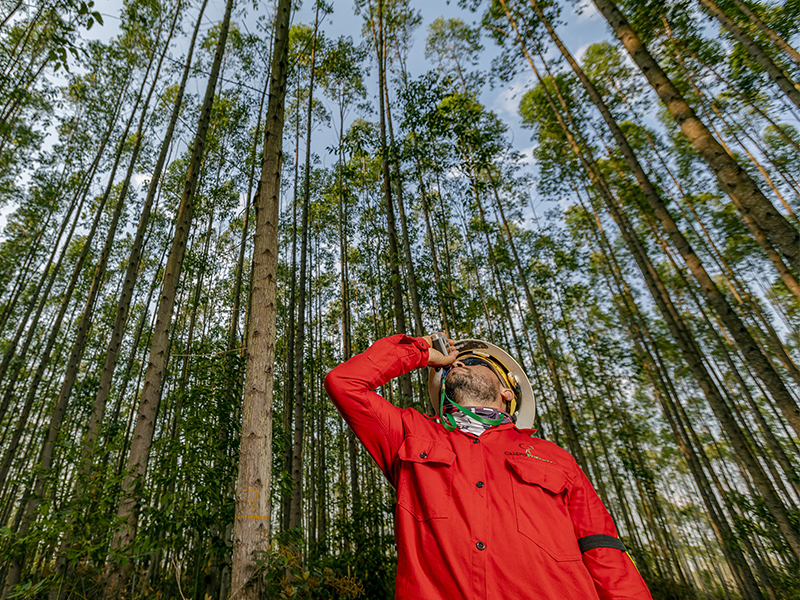 Colombia is recognized for its potential for forest growth and significant progress in developing a carbon market. Additionally, the sector serves as a driving force for sustainable, environmental, and economic development in the country.
Projection of timber mobilization in Colombia (m3)2020 - 2030
Imagen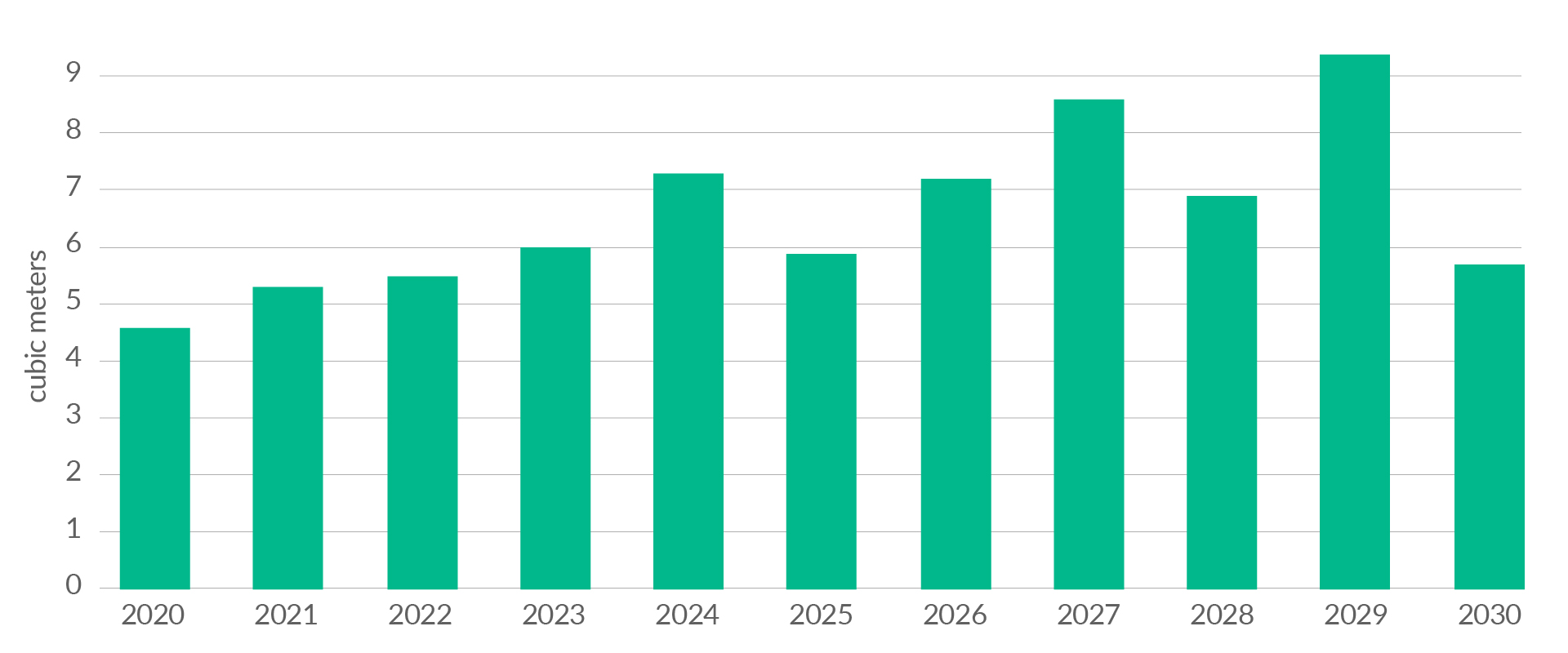 Source: Rural Agricultural Planning Unit (UPRA); Forest Growth and Yield Model

Reforestadora Cumare, Meta, Colombia
COLOMBIA HAS OPTIMAL CONDITIONS FOR ESTABLISHING FOREST PLANTATIONS
Colombia is one of the rainiest countries in the world, with an average annual precipitation of 2,862 mm. Additionally, the country has one of the lowest levels of water stress among nations with agricultural and forestry potential in the region. As a result, due to the high water availability, there is no need to build irrigation infrastructure.
Moreover, being located in the low latitude zone, the radiation indexes increase the growth rate of trees. Additionally, the country's diverse geographical conditions create a variety of climates that allow for the cultivation of different tree species.
THE COUNTRY HAS THE POTENTIAL TO BECOME A SIGNIFICANT REGIONAL PLAYER
Colombia already has extensive areas dedicated to forest plantations, surpassing 500,000 planted hectares. Furthermore, the growth potential is high: it is estimated that the country has 14,1 million hectares with high and medium suitability for the development of forest plantations (UPRA).
It is important to highlight that the country has planned a production organization strategy based on productive clusters, where each region specializes in planting certain species to meet the demand of specific industries.
This growth potential is being developed in an ideal context, as the country has an experienced business network, technical knowledge capable of addressing the sector's needs, and a range of technological packages already developed and available to leverage this potential.
Lastly, the country is a pioneer in the region in developing a carbon market. Its consolidated regulatory environment creates the conducive atmosphere to fully develop the country's potential.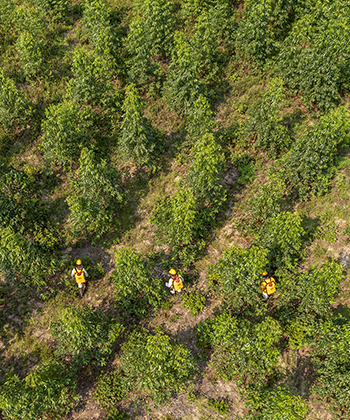 THE FORESTRY SECTOR IS A PRIORITY DUE TO ITS ECONOMIC, SOCIAL, AND ENVIRONMENTAL IMPACT.
Colombia has made ambitious commitments in the forestry sector. These include reducing emissions across the economy by 51% by 2030, achieving net-zero deforestation by 2030, and attaining carbon neutrality by 2050.
Furthermore, the country has designated 34% of its national territory as protected areas. Colombia's commitment has led to significant recognitions, such as:
Second place in the region in the Environmental Index Performance.
The first country in the region to publish a green taxonomy.
Green Bond of the Year - Sovereign, awarded at the Bond Awards.
Moreover, the sector is a priority due to its economic, social, and environmental impact. Forest projects create formal employment and generate productive alternatives. The sector's benefits include social inclusion, improved quality of life, and community development. It is important to mention that the forestry sector is aligned with the Sustainable Development Goals.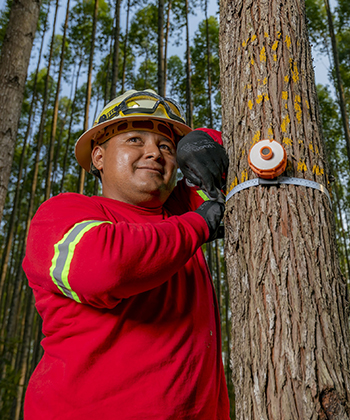 COLOMBIA STANDS OUT IN THE REGION FOR HAVING A FAVORABLE CLIMATE FOR FOREIGN DIRECT INVESTMENT (FDI)
Political and economic stability favor investment. The country has a vibrant and multi-party democracy with strong institutions. Additionally, it has an independent judicial system and a low risk of expropriation, providing multiple guarantees for private investment.
Colombia offers an attractive policy of incentives for investments in the sector. These incentives include the Forest Incentive Certificate (CIF) and access to different special credit lines, among others.
As a result of this favorable investment climate, significant international companies have established forest plantations for various purposes. Notable examples include Novartis (Switzerland), Smurfit Kappa (Ireland), and Megeve Investments (Chile).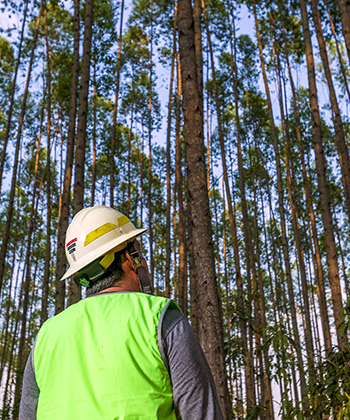 THE SECTOR OFFERS VARIOUS INVESTMENT OPPORTUNITIES WITH A FOCUS ON BOTH COMMERCIAL AND ENVIRONMENTAL ASPECTS
Development of plantations for offsetting through the sale of carbon credits. In the country, there is an estimated demand for carbon capture that exceeds 40 million tons per year, primarily associated with internal fuel consumption. Currently, under the best conditions, the country could capture up to 13 million tons.
Manufacturing of pellets and similar products from biomass for energy generation, aiming to increase the generation of unconventional renewable energy and energy efficiency. On one hand, forest biomass is attractive due to its low cost and high availability in different regions of the country. In addition to meeting domestic energy needs, the energy can be supplied to the local market.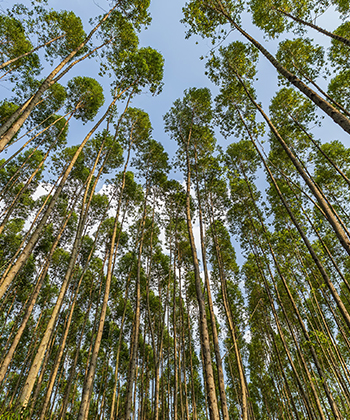 Construction of biorefineries for the production of derivatives such as bioproducts (polymers, platform chemicals), biomaterials (plastics, textiles, composite materials), and biofuels (ethanol or biogas), with significant economic, environmental, and social benefits.
Reforestation with commercial species in deforested areas of natural forests. The country experiences loss of natural forests due to improper land use, which can be restored through forest plantations, which are one of the most sustainable land uses.
Production of sustainable packaging made from natural fibers, where wood emerges as one of the best alternatives. It is important to mention that in Colombia, the elimination of single-use plastics has been approved, increasing opportunities for sustainable production.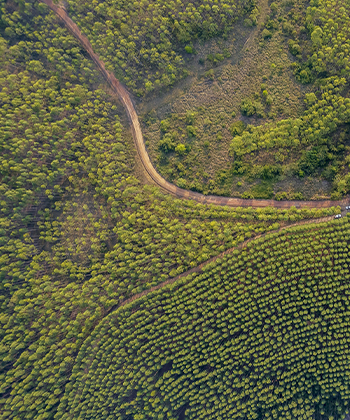 Imagen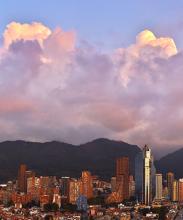 PROCOLOMBIA is the entity in charge of promoting Exports, International Tourism, Foreign Direct Investment and the Country Brand, in order to position Colombia in the world. Get to know the national and international network of offices, where you will find comprehensive support and advice.