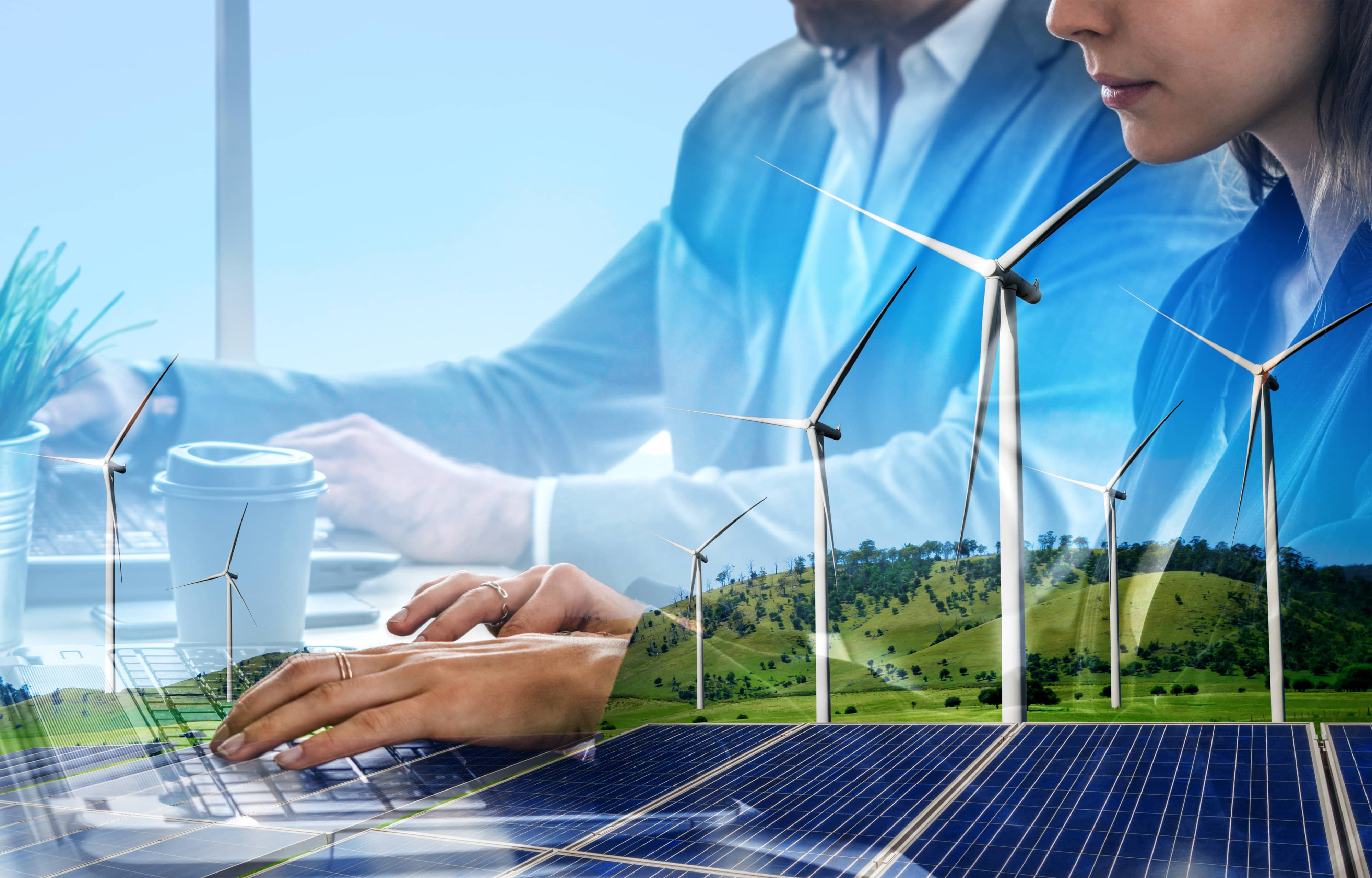 Colombia consolidates itself as a sustainable development investment hub in Latin America
Colombia, leader in SDG implementation 
Colombia has always been among the leading nations pushing for fulfillment of the UN's Sustainable Development Goals. At the Rio+20 summit in 2012, the country promoted the SDGs as the Millennium Development Goals were about to expire. The Colombian proposal gained traction and, after three years of work and UN coordination, the 2030 Agenda for Sustainability was launched with 17 Sustainable Development Goals and 169 targets. 
Colombia has presented on three occasions the voluntary country report, with which it has showcased its progress in the agenda goals – including positive results in education, comprehensive sustainability, and gender equality – by using business sector indicators and taking reference from the CONPES 3918 public policy document. 
It's also important to highlight the creation of a technical secretariat dedicated to the SDGs, headed by the DNP (National Planning Department), as well as the work carried out alongside strategic allies, such as the Global Compact Colombia network, to promote SDGs within the business sector.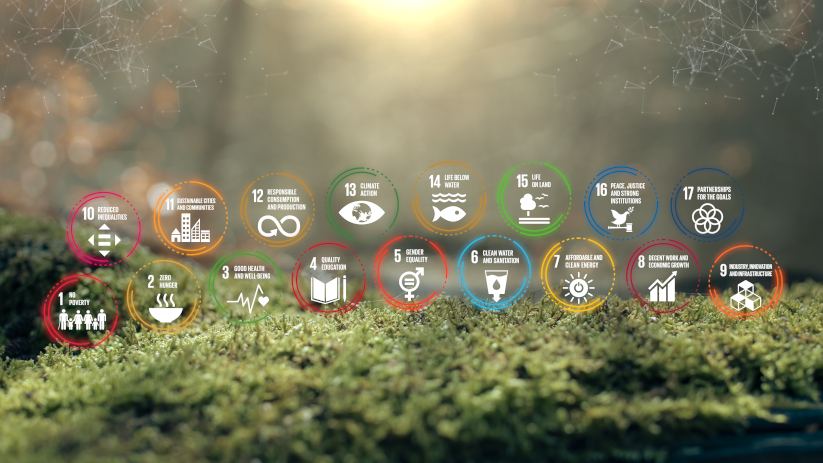 1.   Clear commitments towards environmental protection 
Although Colombia only accounts for approximately 0.4% of global emissions, the country has made strong commitments to support protection of the environment, such as: 
declaring 30% of its territory protected area by 2022; 
cutting emissions by 51% by 2030; 
achieving net zero deforestation by 2030; 
reaching carbon neutrality by 2050. 
2.   Biodiversity that boosts business 
Colombia is the second most biodiverse country in the world (first by square meter), with more than 67,000 registered species of fauna and flora, and 311 kinds of continental and marine ecosystems, which make the country's rich natural diversity one of its main attractions. 
Efforts for the production, use and conservation of the country's bio resources are one of the its priorities. This is why the implementation of business models based on the aforementioned and genetic resources, as well as on goods derived from biodiversity and supported by knowledge, science, technology, and innovation, is being boosted. 
Companies that develop business models focused on bioeconomy will find that the government will soon send out calls for research and tech development, as well as in training of human capital, in the area. 
Colombia's potential in the development of green businesses and business models that stem from bioeconomy is well known. Data gathered by the Ministry of Environment and Sustainable Development reveals that 4,162 verified green businesses operate in the country across 750 municipalities in all 32 departments, with 1,005 businesses under the jurisdiction of PDET municipalities that have generated 48,052 jobs. 
3.   Energy transition leaders 
Energy transition will play a key role in Colombia's ambitious decarbonization commitments. The country has a high potential for non-conventional renewable energy generation and favorable conditions for attracting foreign investment. 
According to the World Economic Forum's Energy Transition Index, Colombia is the third economy in the Americas with enough capacity to supply energy in a self-sustainable, high-quality, accessible, and environmentally sustainable way. It's also the fourth-most attractive emerging market for renewable energy investment, according to Climatescope, BNEF, 2022. 
In addition, the government displays a strong commitment and the new Just Energy Transition policy will accelerate the integration of renewable energies and guarantee the availability of infrastructure and technology to satisfy demand, ensure reliability, and guarantee efficiency of energy services. This transition will be based on four principles: equity; graduality, sovereignty, and reliability; binding social participation; and intensive knowledge. 

4.   Incentives for businesses committed with the country's sustainable development 
Regarding incentives that promote and support sustainable investments in Colombia, which are key to the integrated strategy for the implementation of the 2030 Agenda, some categories include: CIF (Forestry Incentive Certificate), CIB (Collective Interest Benefit) tax incentives companies, investments in non-conventional energy sources, and environmental improvement. 
5.   Initiatives and clear signs that reflect the country's commitment 
Colombia has tools, institutions, policies, and strategies in place to support its sustainable development and sustainable investments, all of which focus their efforts across three areas: social justice, environment conservation, and economic prosperity. Some of the most significant include: 
Responsible Investment Task Force: A space for diverse actors, both public and private, who work to articulate efforts and good practices in sustainable investment in Colombia. 
NAB Colombia – National Advisory Board for Impact Investment in Colombia: An advisory board made up of 21 business leaders from the private sector that works strategically to promote sustainable investment in the country. 
Green taxonomy: A system of classification of economic activities and assets focused on achieving the country's objectives and commitments related to sustainability (a pioneer in the region). 
Circular economy: Colombia has developed strategies for the transition – both in the public and private sectors – towards circular business models that promote appropriate waste use, including a national circular economy laboratory that can train up 2,000 people per year. 
Climate action laws and ban of single-use plastics: The country has passed climate action laws focused on ending single-use plastics such as Law 274 of 2020, which banned the manufacturing, import, export, marketing and distribution of single-use plastics across the national territory. 
Climate Finance Accelerator (CFA): The CFA is a program promoted by International Climate Finance through the UK Department for Business, Energy, and Industrial Strategy, which supports eight countries (including Colombia) in the development of a sustainable portfolio of bankable low-carbon projects. 
Climate Finance Leadership Initiative (CFLI): A global coalition of financial groups that supports efforts to achieve the country's environmental goals and accelerate green finance flows. Colombia was the first Latin American country to join this initiative. 
Bond issuance: The country has a broad portfolio of green and social bonds. 
Sustainable investment success stories 
1.    John Laing, United Kingdom – Infrastructure: 
John Laing, a British investor and partner behind global responsible infrastructure and renewable energy projects, made his first investment in Latin America through a road project in Colombia announced in 2019. 
He acquired 30% of the Ruta del Cacao project for approximately USD 76 million. The project partners are Cintra/Ferrovial, Colpatria, and Ashmore. The project involves the development of 236 km of roads, providing strategic connectivity between the cities of Bucaramanga, Barrancabermeja, and Yondó in the Santander department. 
Within the project's area of influence, a social investment was carrid out in water treatment plants and in a school. Santander is a region that has historically suffered from water shortages, so this kind of construction project with an environmental impact is both relevant and necessary. This initiative seeks to mitigate the problem by improving access to clean drinking water. 
2.   Auvert, Canada – Chemicals and Life Sciences: 
Auvert focuses its activities on the recovery of mercury and other metals present in contaminated areas. These metals are used to produce agrochemicals and other chemical substances, allowing for the preparation of soils for agricultural or forestry operations, recovering them environmentally and providing a new economic alternative to the communities of the regions. 
Auvert's management represents an important contribution to the commitments made by Colombia at the UN Minamata Convention, which included becoming a mercury-free country. 
3.   EDF and EDF-Renewables, France – Renewable energies: 
World leader in low-carbon energy operating across over 20 countries in the energy generation, transmission, commercialization, and efficiency markets. Ther presence in Colombia consists of two business lines, EDF Matrix and EDF Renewables, with which they have developed several projects and have plans for growth and expansion. 
EDF Matrix is interested in developing power generation projects in the country with hydroelectric, gas, biomass, and hydrogen plants for around 1,000 MW with investments of approximately USD 1 billion. 
4.   FairCapital, Switzerland – Agroindustry: 
Since its arrival in the country in 2020, Fair Capital has made investments in two cooperatives and one company in the agricultural goods sector in Colombia. Both cooperatives are Fairtrade certified, guaranteeing high environmental and social standards. One of them is Central Cooperativa Indígena del Cauca, which produces coffee with the support of 3,200 indigenous families in the region. 
The fund's important work was highlighted by different media outlets in May 2022, including Forbes, Valora Analitik, RCN Radio, La FM, and El Nuevo Siglo, among others.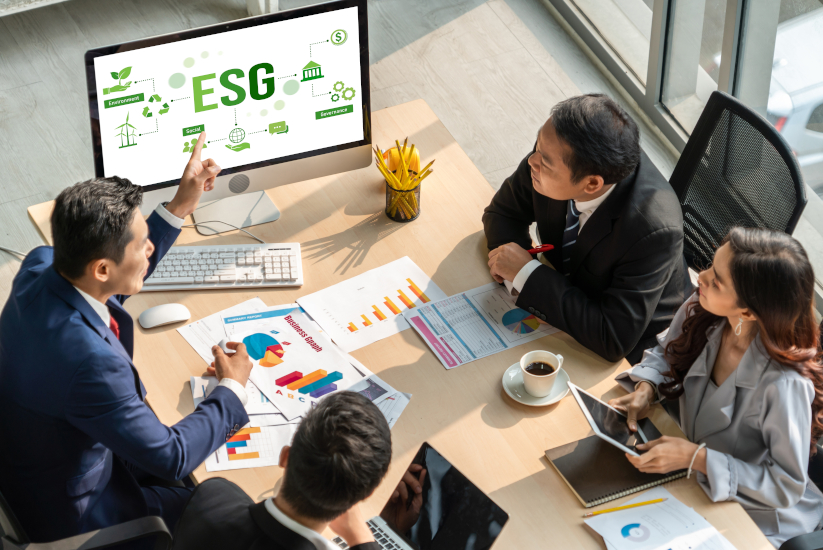 Thanks to the SDGs' state of implementation in the country, the natural and socioeconomic conditions, the government's environmental commitments, and the tax and non-tax benefits in place, Colombia is an ideal place for investors who decide to join in on this global current. The time is now. 
 
Related posts: 
Foreign direct investment: a goal of the Colombian economy 
The green hydrogen growth in Colombia 
Alternative projects and initiatives around sustainability in Colombia