The green hydrogen growth in Colombia | Invest in Colombia
The energy of the future
Hydrogen, the most common element in the universe, is mainly bonded with oxygen on our planet. To harness its energy, it is necessary to separate it from oxygen, and various methods have been developed to achieve this.
However, the only fully sustainable process is electrolysis that uses renewable energy sources, such as wind power. This is what is known as green hydrogen and helps to solve problems such as the storage and utilization of renewable energy.
According to the International Renewable Energy Agency (IRENA), "Hydrogen is an essential component of a net zero energy system. It provides an alternative to decarbonize sectors that are difficult to electrify such as heavy industry and long-haul transport."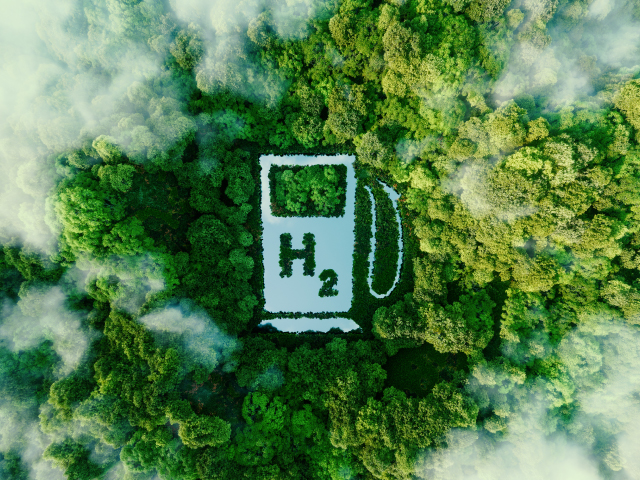 While green hydrogen currently cannot compete on cost with other methods of hydrogen production or fossil fuel energy, IRENA states that new technological and infrastructure advancements will change this situation. 
Colombia advances in energy transition
 In recent years, Colombia has made significant progress in its energy transition agenda, with green hydrogen playing a crucial role. In 2021, Ecopetrol initiated a production test of this fuel by operating a 50-kilowatt electrolyzer utilizing PEM (Proton Exchange Membrane) technology and 270 solar panels.
During that year, the company proposed a USD$140 million investment by 2040 to contribute 11% of the emission reduction objective through the production of green, blue, and white hydrogen.
In 2022, Ecopetrol formed alliances with six international companies - Siemens, H2B2, Total Enren, EDF and Empati - for the development of its hydrogen strategy, that projects investments of USD 2.5 billion and a production of 1 million tons of green, blue, and white hydrogen.
According to the Commerce, Industry and Tourism minister, Germán Umaña, the country seeks to achieve competitive costs in the local market by 2030 and in the global market by 2050. For this reason, meetings have been held with countries such as Germany, which is a potential destination for Colombian hydrogen.
This project has been supported by the national government, which has highlighted the green hydrogen importance to diversify Colombia's energy exports and to contribute to the national energy transition.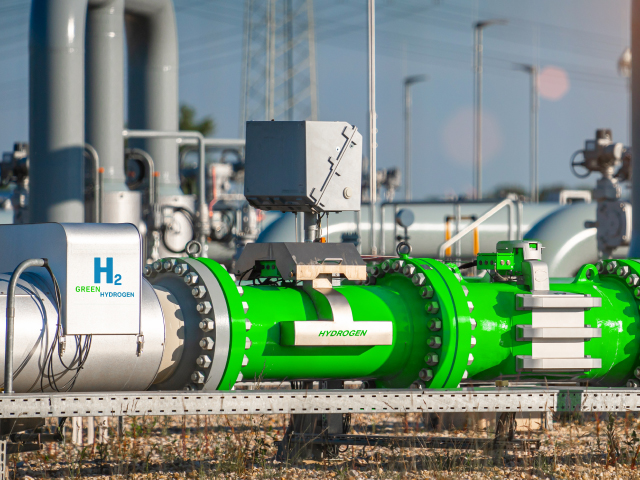 This is why the green hydrogen production was included in the National Development Plan (PND, for its Spanish acronym), that was presented by the National Government and approved in Congress. This plan provides incentives for those who use zero or low emission vehicles and prioritizes the electric and hydrogen technologies use in transportation.
In addition, the PND mentions that it will "promote strategies for the production of new energy carriers such as green hydrogen. This will allow multiple sectors decarbonization and the export basket strengthening." 
Why Colombia? 
According to Yeimi Baez, vice president of Ecopetrol's Low Emissions Solutions, Colombia has been recognized as a country with the capacity to produce the fourth most competitive hydrogen in the world.
As the representative of Energías Renovables Viridi, Juan Sebastián Poveda, explains in an interview with DW, the country's potential is partly due to its environmental conditions, especially those of the northern region, in La Guajira.
With a significant notoriety, in that department, Colombia enjoys a level of solar irradiation 60% higher than the world range. On average, this is 194 W/M² (watts per square meter) for the national territory.
Furthermore, the country has the potential to implement wind power plants of more than 50 GW and a wind speed of 9 m/s, double the world average. Offshore, in La Guajira, the wind speed exceeds 10 m/s, the estimated Net Capacity Factors (NCFs) are close to 70% - particularly in the east of La Guajira - and are among the highest in the world.
According to IRENA, by 2050, Colombia is expected to have a hydrogen production cost of approximately US$0.7/kgH2 to US$1.1/kgH2, surpassing Mexico, Brazil and Argentina: the world's fourth-lowest hydrogen production cost and the second lowest in Latin America.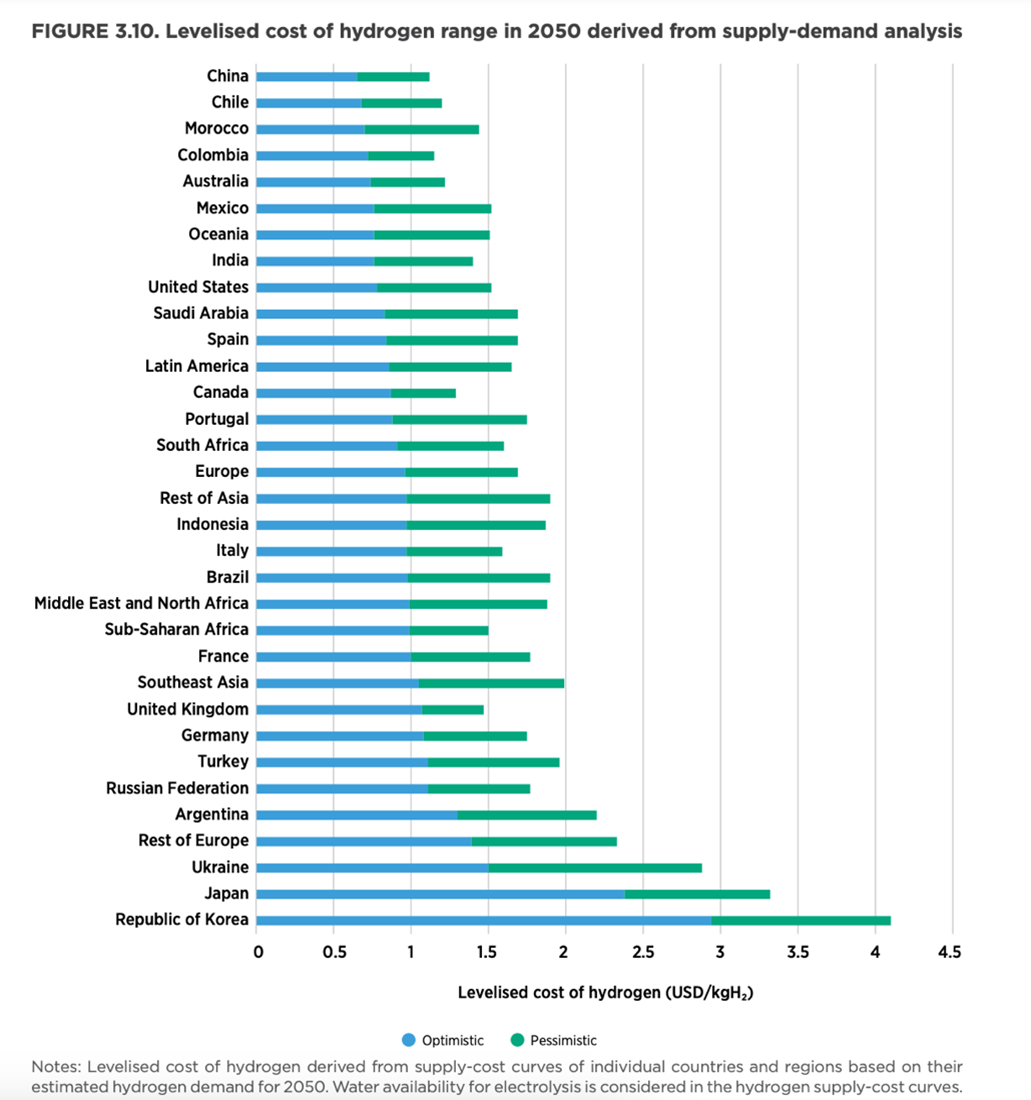 International Renewable Energy Agency (IRENA) 
This and the country's interest in the clean energy transition has given confidence to organizations such as the World Bank, which, in December 2022, announced a US$1 billion loan to support renewable energy investments in Colombia. This contributes to achieving the country's goal of reducing 51% of greenhouse gas emissions by 2030 and reaching carbon neutrality by 2050. Goals proposed in Conpes 4075.
These are the main reasons that make Colombia a great destination of investment. Discover other investment opportunities in the main productive sectors of Colombia and learn about the process to set up and doing business in the most welcoming country in the world. 
Related posts: 
Empresas que se adaptan al cambio: smurfit kappa colombia 
Colombia, un país con gran desarrollo económico que atrae al inversionista 
Rating agencies moody's, fitch and standard & poor's ratify their confidence in Colombia