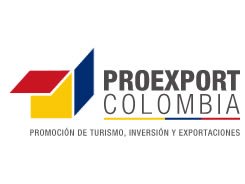 The Bank of Tokyo Mitsubishi UFJ and PROCOLOMBIA entered in to a Memorandum of Understanding targeted at increasing Japanese investment in Colombia
Tokyo, Japan. PROCOLOMBIA and The Bank of Tokyo Mitsubishi UFJ from Japan, signed a Memorandum of Understanding whereby they will perform joint activities to promote and strengthen support to Japanese companies interested in establishing themselves here in Colombia.
Through seminars, the clients from the largest financial entity in Japan will learn, first hand and from PROCOLOMBIA, the investment potential in a variety of productive sectors offered by the country to develop projects, whether it be through direct establishment or by building alliances with local companies.
Moreover, the Memorandum will set a higher priority to the Bank's activities focused in Colombia, not only in the branch network within Japan, but also through their extensive network of offices and branches in Asia and other parts of the world.
The Bank of Tokyo Mitsubishi UFJ has been present in Colombia since 1978 through its representative office in the country. Since the end of last year, the office has increased its resources in order to continue consolidating its presence in Colombia.
During the past years, Japan's investment in Colombia has observed a remarkable trend. The main sectors where Japanese capital went to were the automotive industry, financial sector, medical equipment, mining, real estate and trade, among others.
Among the Japanese companies established in our country are Mitsubishi, Marubeni, Mitsui, Itochu, Sumitomo, Toshiba, Toyota, Sumimoto Mitsui Financial Goup, Hino Motors, Mazda, Yamaha, among others.
Cosmetics and personal care
Information technology and creative industries