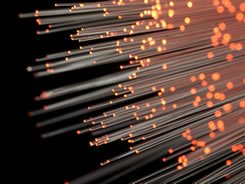 Ten innovative businesses captured by PROCOLOMBIA currently operate in the Free Trade Zones
Bogota, March 24 (PXP) – Foreign companies service clients from Spanish Energy Companies, provide customer service to Fortune 1000 companies, manufacture anything from construction materials to fiber optic cables, even one of the most modern bottling company in Latin America is being built in the Colombian Free Trade Zones.
The president of PROCOLOMBIA, Maria Claudia Lacouture affirmed, "in the last three years, the entity has helped establish entrepreneurs from 14 different countries to develop 28 different projects".
The entrepreneurs advised by PROCOLOMBIA reported investments totaling USD $867.5 Million which are estimated to have generated 8,207 jobs across 14 sectors.
The U.S. is the main source of investment in the Colombian free trade zones totaling 8 projects including sectors like BPO, building materials, light manufacturing, IT services and hardware.
Brazil is the second investment source with 4 initiatives targeting forestry, metallurgy and light manufacturing. The other countries with investments within this segment include the U.S., Spain, Canada, India, Israel, Japan, Italy, France, Mexico, Chile, Portugal and Argentina.
These are some of the processes that foreign companies are following in several parts of the country.
Furukawa: Fourth-generation optical fiber. This Japanese company is building a plant in Palmira in order to manufacture these types of products. It is expected to be the production hub for the Andean, Central America and the Pacific Rim region. To begin operations, some of their executives are trained in Brazil and the rest in Colombia thus enabling technology transfer processes.
Saint Gobain: one of the 100 most innovative companies in the world according to Forbes. The French-owned firm made a joint venture with NSG Pilkington and GEA (Business Group of Antioquia), hoping to establish in Soacha the first float glass plant in the country with the objective to replace imports with its production of 200,000 tons per year. They already have exported to Brazil, Peru and Ecuador totaling 20% of their annual production. Their employees are encouraged to train in other plants of this multinational to then replicate quality standards in Colombia.
Prebuild: Portuguese landing.  Installed a complex of 11 factories related to ceramics, aluminum, wood, plastic and metal to export to the Andean region and to furnish the domestic supply given the sector's boom in the country. A total of 1,500 jobs will be created.
Femsa: Regional Landmark. Announced the construction of the most modern plant in Latin America with state-of-the-art environmental standards. The project is valued at U.S. $200 million, and will be located in a free zone in Tocancipa creating 150 direct and 800 indirect jobs.
Olmué Colombia SAS: export of frozen fruits to nine countries.  This Chilean and Colombian company established a plant in Palmira with a production capacity of 10,600 tons annually. A year and a half later they are exporting 90% to various destinations including the U.S., Canada, Europe (Belgium, Czech Republic, Germany), Chile, Australia, South Korea and Guatemala. Existing trade agreements have allowed them to have preferential tariffs.
Sykes: Servicing Fortune 1000 clients. This U.S Based company established in Barranquilla a Help Desk level 1,2,3. They generated 670 new specialized jobs to service customers bilingually in their home country.
Unísono: increased from 80 to 800 jobs. This Spanish company multiplied tenfold its workforce in its two offices located in Bogota. They offer telephone banking center services, insurance sales, customer service via chat, Twitter or Facebook services in Spanish, Portuguese and English. Their sales have skyrocketed 250% in the last 6 years. Currently their local market represents 60% and their international presence accounts for 40%.
Telemark: Voice and data for two continents. It's been four years since they first settled in the International Free Trade Zone of Pereira. They created 600 new jobs and today they have grown to 800 positions. Around 65% of their business is offering voice service to customers of the Energy companies in Spain coupled with Telesales. The remaining 35% belongs to Digital Marketing for Advertising Agencies and website design.  
Genpact doubled the number of its employees. Ever since they unpacked their suitcases from India in 2011, they have doubled the number of employees growing from 50 to 110 in their operation center. This allows them to service 15 Latin American countries including Brazil by providing them with voice services in Portuguese, and it is all done right from Bogota.   
Convergys: Bilingual servicing. The U.S. based company has a call center in Bogota with 1,800 employees servicing the world's largest telephone company based in the United States.
"images/innovacion_245x184.jpg" alt="innovacion 245x184" width="245" height="184" style="margin: 5px; float: left;" />
Cosmetics and personal care
Information technology and creative industries