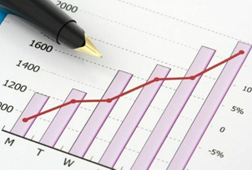 Rating and Investment Inc., raises Colombian debt rating to BBB
The Japanese agency Rating and Investment Inc., (R&I) raised the country's long term foreign currency debt rating from BBB- to BBB with a stable outlook.
The agency ratified its confidence in the country in large part due to its economic stability over recent years and has highlighted that Colombia registered a real increase in GDP of 4.8% in 2014.
R&I believes that the Colombian economy will continue to have a solid and sustained growth thanks to the fourth generation infrastructure program.
This program will not only increase the country's medium term GDP potential, but will also provide a great boost to the performance indicators real growth in the coming years.
The agency also highlighted the low exposure to foreign currency debt, and a good indicator of coverage of the total amount of reserves during import months.
With this improved reputation from Rating and Investment, the world's most important ratings agencies are giving Colombia a rating of BBB/Baa2 (Standard and Poor's, Fitch, DBRS and Rating & Investment / Moody's), thus consolidating the upward trajectory of the ratings and the country's positioning within the level of investment category.
Please read the Japanese firm's report Here.
Cosmetics and personal care
Information technology and creative industries