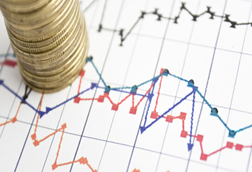 Private Equity Funds to Invest $6 billion USD in Colombia: Colcapital
More than 50 private equity funds invested in the country between 2010 and 2015 worth $6 billion USD.
Cases like Victoria Capital Partners, which bought Corona shares; Seaf, which made investments in Andres Carne de Res restaurants and BodyTech sports centers; or Teka Capital, which did likewise in companies like Color Siete or Bardot, are but some examples of what investors are looking for. There are also capital inflow and financing opportunities in infrastructure- and health-related projects like health, education, services, transportation, and finances.
The Blackstone Group from United States announced a partnership with real-estate company Ospinas & Cía and Grupo Pegasus from Argentina in order to create a fund in Colombia to develop large-scale real estate projects all over the country.
Patria Investimentos from Brazil has a similar goal. They are committed to participate in infrastructure works (4G) and invest in a number of projects, including renewable energy, universities, the health sector, agribusiness, transportation, services, and companies with growth potential.
According to the 2014 LAVCA Industry Data and Analysis survey, private equity fund investments in Colombia increased by 155% between 2012 and 2013, which shows the country's relevance.
Cosmetics and personal care
Information technology and creative industries