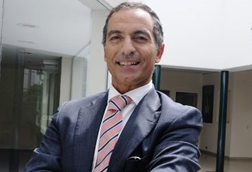 Portugal emphasizes the positive foreign investment atmosphere in Colombia
The Ambassador of Portugal, Joao Manuel Mendes Ribeiro, noted that there is a positive business climate in Colombia, which makes it very attractive for foreign investment.
According to reports  from PROCOLOMBIA and entrepreneurs, over the past four years, seven projects with an estimated US $ 677 million in investments will generate 5,827 new jobs.
During the past five years, the increase in the arrival of Portuguese firms such as Jerónimo Martins, Mota-Engil, Prebuild, Pestana Hotels & Resorts and TAP airlines to name a few, are examples that solidify Mendes Ribeiro's claims regarding the business ties between the two nations.
"More and more entrepreneurs from Portugal come to Colombia to launch ambitious projects, and there is a common thread to their stories: They regard the country as an emerging leader with a remarkable and robust economy, political and legal stability, where citizens have a positive attitude and a working spirit, "stated Maria Claudia Lacouture, president of PROCOLOMBIA.
Cosmetics and personal care
Information technology and creative industries