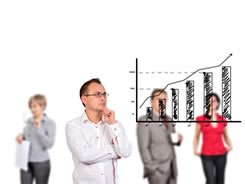 Ongoing Confidence in Colombia's Economic Growth
According to the analysis by BBVA Research, Colombian economy will sustain growth between 2013 and 2014, which will let it rise as one of the economies with highest improvement in the region.
"The main driver behind economic recovery will be home consumers, who will be the most benefitted by the reduction in interest rates. Consumer and merchant confidence indicators confirm the expectations of a consumption that is more dynamic in these two years," according to Mauricio Hernandez, an economist from BBVA Research.
In 2013 and 2014 (the second and third years of the incumbent government), ongoing infrastructure projects, the progress of regional and local initiatives, and new national tenders will play an important role in creating new jobs.
Cosmetics and personal care
Information technology and creative industries