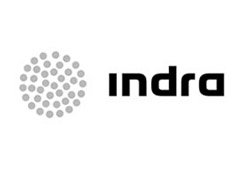 Multinational Company Indra, Opens its Second Software Lab in Colombia, in the City of Pereira
Pereira. Spanish multinational Indra, an expert in consultancy services and technology solutions, will open a software lab in Pereira in addition to the one that operates in Bogotá, with the objective of catering the growing demand of products and services of its national and international clients.
The company arrived at the region with the support and assistance of PROCOLOMBIA, and will locate itself in that city to continue consolidating its presence in Colombia, where they arrived in 1995, and currently they have 1,500 employees that work in Bogotá and its offices in Medellín, Barranquilla and Pereira.
For the CEO of Indra Colombia, Fernando Ayala, "Pereira is a city with a large development capability in all the sectors of our industry. We have also identified a large potential for training human resources where we will be able to work our plans of developing specialized technologies and knowledge clusters".
To this end,  Ayala explains that Indra will promote investigation through alliances with universities in the region in order to use the local skilled labor force, and he believes in the short term around 200 jobs will be generated.
In addition to supporting the demand of the local market, the company also sees potential in converting Colombia in an export platform for its products towards other markets in the region.
"We have come with all our experience, to offer our services from here to our clients, including nearshore factories for our closest clients, and offshore for our multinational clients",  he added.
The Spanish multinational company specializes in providing technology services for every sector in the industry, including public administration, telecommunications, financial services, insurance, transportation, energy and health, and each year uses between seven and eight percent of its annual sales in developing R+D projects.
Cosmetics and personal care
Information technology and creative industries