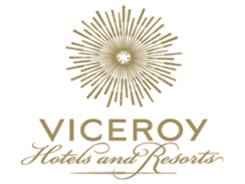 Kit Capital and Viceroy Hotel Group to open Convento Obra Pia, Viceroy Cartagena Colombia´s first international "6-star" luxury property
Cartagena de Indias, Colombia (May 15, 2014) – Viceroy Hotel Group and KIT Capital announced today their partnership in the redevelopment of Obra Pía, a UNESCO World Heritage site located within the exclusive Old City in Cartagena, Colombia. Upon completion in early 2016, Convento Obra Pía, ViceroyCartagena, the hotel group's first branded property in South America, will boast 102 luxury guest rooms and lush public spaces anchored within a majestic. restored 17th-century convent, as well as approximately 15 cabanas at an affiliated site in the Rosario Islands, off the coast of Cartagena.
The US$50+ million project is being led by KIT Capital, an investment group based in Cartagena and Dubai controlled by Colombian-American entrepreneur Kaleil Isaza Tuzman. KIT Capital has been active in Colombia since 2004 and is currently investing in real estate, health sciences and applied technologies. Viceroy Hotel Group, which is based in Los Angeles, is one of the world's premiere high-end luxury hotel and resort operators. The rapidly expanding brand currently has 16 award-winning properties in sought-after destinations worldwide, including: Abu Dhabi, Anguilla, Beverly Hills, the Maldives, Miami, New York, Palm Springs, Riviera Maya, San Francisco, Santa Monica, Snowmass, St. Lucia and Zihuatanejo. In addition to Cartagena, Viceroy has forthcoming openings in Dubai and Turkey. Properties within the Viceroy portfolio have received numerous accolades for being amongst the world's best hotels and resorts, from Travel + Leisure, Conde Nast Traveller, Forbes, Architectural Digest and other global publications.
"The Viceroy Cartagena represents an important milestone for both our city and for the country of Colombia," remarked Admiral José Alfonso Díaz Gutiérrez, chief executive officer of the Chamber of Commerce of Cartagena. "This is our country's first true '6-star' hotel development--bringing a level of amenities and service heretofore unseen in Colombia. The Convento Obra Pía, Viceroy Cartagena also reflects the ascendance of the Getsemaní neighborhood within the Old City and the transformation of Cartagena into a tourist destination that can truly compete for the world's most selective travelers."
The Viceroy Cartagena is being designed by renowned colonial restoration architectural firm Barrera & Barrera; it will completely restore and preserve the structure and cultural heritage of the historic 17th century Obra Pía convent, while building in first-class modern amenities, including: a 275 square meter courtyard pool, state-of-the-art fitness center and spa with lounge café, second-floor signature restaurant and nightclub, breathtaking panoramic rooftop pool and bar with 360-degree views of Cartagena and its environs, and over 1,250 square meters of cross-functional event space.
In all, the resort will offer over 400 restaurant seats and the most overall event space of any hotel property in the Old City, all within close proximity to the city's world-class convention center and beautifully colorful Getsemaní neighborhood—replete with drinking dens, salsa clubs, and tapas bars carved out of 17th and 18th century facades. Given the Viceroy Cartagena's frontage on Media Luna Street—Cartagena's busiest nightlife thoroughfare—as well as Centennary Park, right across from the Cartagena Convention Center, the hotel expects to benefit from year-round, high-end tourist and business traffic.
The Viceroy Cartagena will connect the core Obra Pía site with its island property through two, constantlyrunning luxury yacht ferries from the Old City to the Rosario Islands. The resort will offer "country club" membership for up to 400 non-hotel guests—who will have full access to the urban hotel gym and spa along with the private beach club and large-format, Asian-themed spa at its island location.
"Viceroy is thrilled to be partnered with KIT Capital on this iconic project," said Bill Walshe, CEO of Viceroy Hotel Group. "Cartagena's colonial charm and rich history is quickly making it a must-visit destination for discerning travelers worldwide. As a brand, Viceroy embraces the spirit of adventure and we endeavor to create memorable, inspiring experiences for our guests. This highly-anticipated expansion into South America is an exciting move for which we are immensely proud. We feel it will allow us, alongside KIT Capital, to become active participants in the continuous renaissance of Colombia and the solidification of its position as one of the most attractive global destinations."
KIT Capital managing director Kaleil Isaza Tuzman added: "With just over 700 high-end hotel rooms, Cartagena's Old City is one of the most underserved luxury travel markets in the world. KIT Capital was very fortunate to acquire one of the historic center's last viable locations for a large-format hotel, and competition amongst potential operating partners was fierce. We chose to partner with Viceroy because of their track record of creating "in-context" urban resort meccas, coupled with our shared vision that Cartagena and the Rosario Islands are fast becoming one the world's premier 'jet set' destinations. We believe Colombia is ready for her first truly world-class hotel."
About KIT Capital
KIT Capital is a merchant bank founded by Colombian-American serial entrepreneur and former Goldman Sachs investment banker Kaleil Isaza Tuzman. Since 2001, the firm has created over US$1.5 billion in incremental market value through operational turnarounds, asset sales and investing in real estate and growth equity. KIT Capital is focused on investment and business development opportunities in real estate, health sciences and technology in the Andean region, with a particular focus on the flagship markets of Colombia and Perú. The firm is headquartered in Cartagena, Colombia, with professionals in Dubai, Lima, Los Angeles and New York. For more information on KIT Capital, please visit www.KITCapital.com
About Viceroy Hotel Group
Viceroy Hotel Group delivers one-of-a-kind lifestyle experiences that bring together provocative design and intuitive service in sought-after locations. Signature brand amenities and services created for the diverse business and leisure guests include dynamic dining venues featuring world-class culinary talents and destination spas specializing in health, fitness and beauty. Current properties include hotels and resorts in Abu Dhabi, Anguilla, Beverly Hills, Maldives, Miami, New York, Palm Springs, Riviera Maya, San Francisco, Santa Monica, Snowmass, St. Lucia and Zihuatanejo with forthcoming openings in Istanbul, Dubai and Bodrum, Turkey. For more information, please visit www.ViceroyHotelGroup.com
History of Obra Pía Site
The Obra Pía site dates to 1640; it was the tallest colonial structure in Cartagena de Indias, the original capital of the Spanish Empire in the the New World. Over the centuries, this Colombian national treasure and UNESCO World Heritage Site functioned as a Franciscan convent, a hospital, an army barracks, an orphanage, and, most recently, as a school. It was also the home and resting place of the Saint Maria Bernarda Bütler (one of only two Colombian saints in the Catholic Church)—whose life and work will be honored in the restored structure in collaboration with KIT Capital, through a reliquary managed by the Franciscan Missionary Order of Colombia.
Cosmetics and personal care
Information technology and creative industries