It's the right time to invest in Colombia's Innovation, Technology, and Creative Industries
From 2020 onwards, the progress shown in companies' digital transformations have shown they are here for the long term. Investment trends are pointing at technology and innovation as the key for adapting beyond a survival strategy. For different economic sectors, IT solutions allow access to new consumer markets and a qualified workforce. In Colombia, there are incentives for information technology and creative industry investments. From technology-based companies and data services centers to producers from the audiovisual sector, this is the right time to seize the opportunity to grow together with Colombia's IT and creative industries.
Investing in Colombia's creative industries
Advancing on its economic reactivation strategy, Colombia's government considered the importance of the cultural sector. After the pandemic emerged, the government announced an investment of US $1.8 billion to reactivate the country's cultural industries under a law known as ReactivArte.
According to the Minister of Culture, Felipe Buitrago, the ReactivArte strategy had already handed out a seven-year income tax exemption to more than 500 start-ups, and in the last year, at least 18 international film productions were currently being shot in the country's beautiful locations. It is estimated, that over a hundred and fifty films and short films are produced yearly in Colombia. ProColombia is promoting the visibility of the creative industries, allowing international investors to find partnerships and access services created by this industry.
Incentives for audiovisual productions
3 Reasons to Choose Colombia | Location Colombia from PROIMAGENES COLOMBIA on Vimeo.
Locations, incentives and crews, these are the three key reasons that make Colombia a perfect match for your next audiovisual production.
Colombia's National Development Plan weighed up several                incentives for productions in the audiovisual sector
The Film Development Fund and the Colombian Film Commission, managed by Proimagenes Colombia, allow producers to access benefits and budgets, endowing Colombia as a destination for audiovisual production. Creating, developing, and shooting products such as films, series, video clips, video games, interactive audiovisual content, animations, and audiovisual production for advertising, are all easy in Colombia.
There are two main incentives to consider. The Colombian Film Fund (FFC) rebate and the Audiovisual Investment in Colombia Certificates (CINA) rebate. These cash rebates give back a percentage of the money spent on audiovisual services and logistical services from Colombian companies or professionals. The FFC rebates 40% of audiovisual services and 20% of logistical services, while the CINA rebates 35% spent by nonnational audiovisual projects on those two categories.
Find all the information and specifications for these incentives on the Handbook of incentives for the audiovisual sector. Law 1556 of 2012: Lights, Camera, Colombia!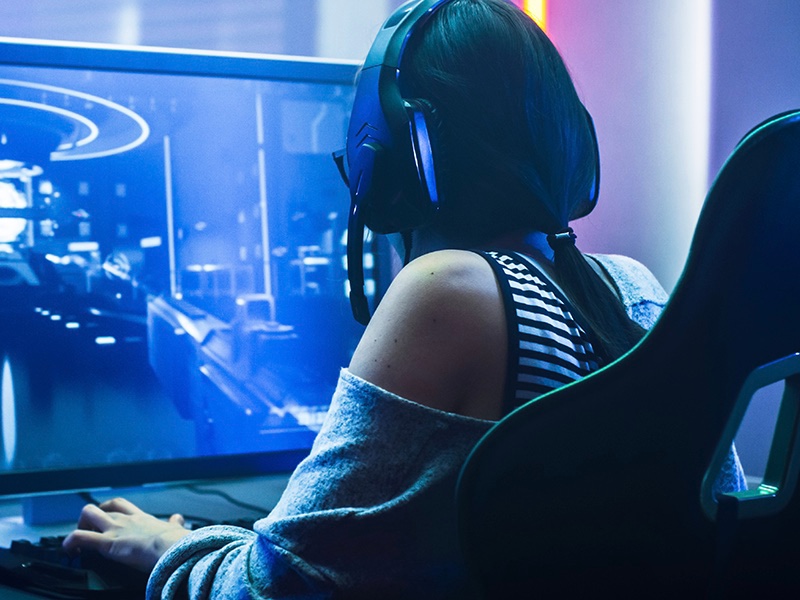 Colombia's video game and audiovisual studios
Video game and audiovisual studios in Colombia are offering high-quality and effective services under the leadership of talented creators and producers.
Investment trends on Information technology
The recently released Bogota Innovation, Technology, and Creative Industries Fund is a breakthrough, showing the opportunities aimed at strengthening the IT Industry. The Fund will designate US $2.8 million in resources to finance companies developing innovation design, blockchain technology, green business, and digital transformation. This investment in IT is part of efforts seeking to enhance Bogota's profile as a "Smart City".
Medellín has already built such a name, hosting the Center for the Fourth Industrial Revolution, the first of its kind in Latin America. The city has a strong innovation environment where tech-enabled businesses can grow and relate to a complex ecosystem characterized by a tech-savvy workforce. Colombia has the potential to be a regional IT hub and, as international companies go along the nearshoring investment trends, the experience gained on outsourcing of IT services of the country's industry becomes a major bonus.
Relocating to Colombia is the best choice for branches and companies from the United States, Canada, and Europe that are searching for technology-based service providers closer to their headquarters. Colombian companies can develop specialized IT solutions to meet the needs of international clients in their language and cultural mindset within a range of sectors. These include fintech, health, telecommunications, logistics, government, digital marketing, virtual and augmented reality, businesses, big data, and software development.
Investment trends are pointing to innovation and digitalization as a necessary tool to understand and live up to the new market needs. Colombia's information technology and creative industries are properly answering these challenges, propelled by qualified professionals and covered by a government seeking to invest in technological development and innovation. Find out more about the country's information technology and creative industries, here.
RELATED ARTICLES
INCENTIVES FOR PRODUCTIONS IN THE AUDIOVISUAL SECTOR
INFORMATION TECHNOLOGY AND CREATIVE INDUSTRIES
Cosmetics and personal care
Information technology and creative industries