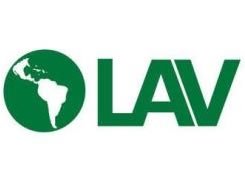 German business persons highlight Colombia as an investment destination
German business persons who attendedthe Latin American Journeys in Maguncia, Germany, highlighted Colombia as one of the most important destinations for investment thanks to the growth in its economy, and called on other companies to set eyes on the country.
Such was manifested during the event in which PROCOLOMBIA presented the options the country has to offer regarding investment before more than 200 attending business persons, in an event that took place in alliance with Latainamerika Verein and the Colombian Embassy in Germany.
"Colombia is everyday more on the business persons' focus. It's a thriving economy postioned as an important axis of economy in Latin America" said Daniel Fernández, South America's Siemens CEO, who last year decided to expand its facilities for electrical motors assembly on Bogota's outskirts with an invesment of US$ 1 million.
According to PROCOLOMBIA, the investment opportnities German companies have in Colombia are in sectors such as agro-industry (mainly processed foods); software and IT; coal, oil and gas; textiles; automotive and automobile parts.
"Europe is at a moment of crisis whilst countries such as Colombia are in need of improving their infrastructure. It's time ot come to Colombia", said in turn Matthias Reiser, Küehne & Nagel S.A. director for Colombia and Ecuador.
According to data from the National Bank, German investment in Colombia rose between 2003 to 1Q 2013 up to US$ 113 million, with a 60% of german capital concentrated in transport, automotive assembly, machinery and industrial equipment, and textiles.
"Colombia is much better than its reputation. Invest now", was Daimler Colombia's CEO, Mathias Held's message, having inaugurated its first bus and mega bus assembly plant in Colombia this year, on southern Bogotá.
Several international studies have highlighted Colombia's strengths as an investment destination. For example, J. P. Morgan rated the country as the second most compelling to invest in Latin America, and Bloomberg Market periodical publication incuded it within the list of most promising emerging economies, above Mexico and Brazil, while the World Bank's Doing Business graded it as the third most amicable country for business in the region.
Cosmetics and personal care
Information technology and creative industries