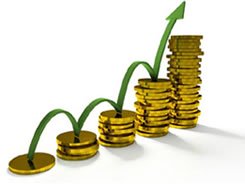 Foreign investment in Colombia, key to boosting GDP growth in 2014
On the other hand, projections made by economic research managers at Credicorp Capital Colombia claim that foreign investment in Colombia could surpass 30 billion dollars this year, "which means that investors continue to believe in our country" stated Daniel Velandia, the agency's director.
As the World Bank pointed out regarding FDI, it has the inherent ability to compensate for loss of competitiveness by increasing productivity generated by transferring foreign technology and knowledge, but the remittances do not usually provide that ability and, therefore, may turn into a systematic drag on growth despite all their virtues as a tool to alleviate poverty.Of course, FDI flows are not, in and of themselves, the solution, and there are cases in which they do not produce the wished-for increases in productivity that may be produced at the outset. For example, there are countries in this region where high levels of FDI coexist with persistent low growth," states Augusto de La Torre, the World Bank's Chief Economist for Latin America and the Caribbean.
The foregoing does not apply to Colombia, which is a special and atypical case in a very positive way, in which the amount of growth increases in proportion to the FDI is currently receiving. This executive concludes that FDI will be essential to support GDP growth during 2014.
See the full International Monetary Fund report on the economic outlook in Latin America.
Cosmetics and personal care
Information technology and creative industries