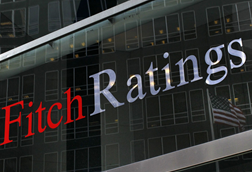 Fitch maintains investment grade rating for Colombia
According to the firm, the country has good investment prospects. Fourth generation road concessions backed by US $ 25 billion and its debt ratio to GDP (39%) - which is leveled halfway between countries that were also rated with 'Triple B', resulted in a higher projected growth versus the rest of Latin America in 2015.
After the announcement, the President Juan Manuel Santos stated that the high rating is a reflection of investor confidence, committing all Colombians to work on building an increasingly competitive country.
Fitch Ratings argues that for Colombia to continue with a positive rating, it must hold its attractive investment grade through a favorable legal framework and an efficient and effective state apparatus.
Furthermore, it must be accompanied by other policies such as education in quality in order for the country to develop a workforce that fits the needs of investors and the market. These are wagers that the government is highly committed and are part of its current program throughout the country.
Cosmetics and personal care
Information technology and creative industries