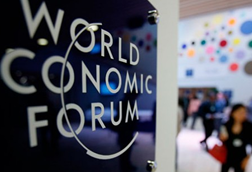 Colombia will Host the 2016 World Economic Forum on Latin America
The World Economic Forum has picked Colombia as the host for its meeting in Latin America in 2016, Colombian President Juan Manuel Santos announced.
Santos said that WEF's President Klaus Schwab made the announcement to him in person. "He asked us to join as one of the special guest countries attending next year's event in Davos, and appointed us as host of the World Economic Forum in 2016. It will be here in Colombia," he said.
President Santos highlighted that choosing the country as the host for the World Economic Forum for Latin America in 2016 is a sign of trust in Colombia's present state of affairs.
Founded in 1971, the WEF gathers business leaders, academics, politicians and other stakeholders in an annual meeting in the city of Davos, as well as regional meetings in Africa, East Asia, Middle East, and Latin America.
Cosmetics and personal care
Information technology and creative industries