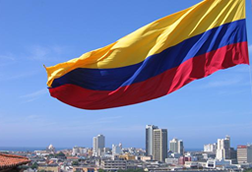 Colombia: Ten Years of Growth and Opportunities - El Mundo Newspaper, Spain
An article featured in the Spanish newspaper El Mundo highlighted the development of Colombian middle class which, among others, results in the growth of foreign direct investment.
The article indicates that FDI in Colombia is on the rise, positioning the country as the most business-friendly destination in Latin America, according to the World Bank's Doing Business report.
There are many factors that fostered investment growth in this South American country. With a GDP increase of 4.6% in 2014, low inflation rates, and economic stability, Colombia has become a business-friendly environment for investors, claims El Mundo newspaper.
Colombia is also among the countries with greatest investment protection, placing it sixth in the world and second in the region.
According to the journal, Spanish investors show special interest in doing business in Colombia. In 2012, there were 160 established companies. In 2014 this number increased to over 400, including BBVA, Indra, Telefónica, Ona Corporation, and Telemark.
Cosmetics and personal care
Information technology and creative industries