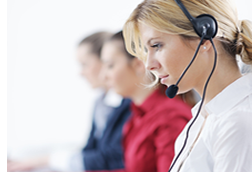 Colombia Strengthens Its Position in the Region as an Investment Destination for Shared Service Centers
International firm MVD Consulting/Tholons published a study that highlights the reasons and advantages that exist in Colombia to operate shared service centers, an initiative that transnational companies use to provide centralized regional support for departments such as payroll, technical support, accounting, hiring, human resources, purchases, and other administrative procedures.
According to the study, Colombia operates over 40 shared service centers from foreign companies and companies that cover multiple Latin American countries. Among the top reasons and advantages attracting investment to this business model, these companies find in Colombia availability and access to human capital, competitive costs compared to other territories, a favorable business environment, government incentives, and access to markets.
ProColombia backed the study, which includes findings like how, before deciding to operate in the country, 54% of foreign investors in the CSC sector first considered other locations in the region.
The study claims that the cost, availability, and quality of talent represent over 50% of the weight given by investors while choosing a location, followed by factors such as infrastructure, support clusters, and quality of life, areas where Colombia offers advantages that play a part in bolstering the country as a sound business option.
"Investors find in Colombia a satisfactory correlation between what they are looking for and hope to find to open a world-class shared service center, and what Colombia provides in terms of locations, incentives, guarantees, and costs for that kind of operation. However, there is a special, defining factor for entrepreneurs, and that is the Colombian human capital, which is what closes the deal" said Mario Tucci, chairman of MVD Consulting/Tholons for Latin America.
According to the study, of the shared service centers operating in the country, 30% belong to companies in the manufacturing, distribution, and retail sectors, while 17% are in the biofuel field, 11% from public services, insurance, and construction, and 23% includes the media, entertainment, and technology industries.
Cosmetics and personal care
Information technology and creative industries