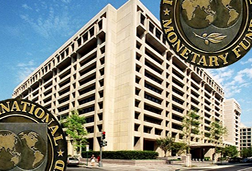 Colombia Remains Strong: IMF
While making a short stop in the country, Valerie Cerra, IMF's mission chief for Colombia, noted the country's growth, strength, and progress regarding social indicators, which she attributes to the "correct implementation of a sound policy framework that enabled macro-economic stability and strong resilience against foreign impacts".
As for the drop in oil prices and their impact on Colombia, Cerra stated that this situation brings huge challenges and is already affecting short-term tax revenues and economic development perspectives.
"However, from the political point of view, there's plenty of room to face the oil situation, and the government's commitment to implement a sound macro-economic management, including tax regulations, remains firm. Together with the expected consolidation of medium-term outlooks, the structural reform agenda will foster competitiveness and improvement regarding social issues," Cerra added.
Regarding the country's context and economic outlook, the IMF mission noted in an article the increase in private investment.
The article also states that "There have been plenty of foreign direct investments, complemented by the Colombian sovereign debt, constant improvement of the sovereign credit rating, and the latest increase in Colombia's standing in the World Government Bond Index."
As for the GDP, the article indicated that the actual GDP increased in 4.6%, thanks to the growth of civil works in the construction sector.
Cosmetics and personal care
Information technology and creative industries