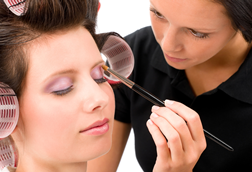 Colombia, Foreign Investment and Development Hub for the Cosmetics Sector
Colombia has the perfect conditions to develop the cosmetics and toiletries sector. Entrepreneurs are finding opportunities to invest and establish R&D centers, in addition to distribution and production facilities.
Firms like Unilever, L'Oréal, Belcorp, Natura, Pure Chemistry, Yanbal, Procter & Gamble, and Kimberly-Clark, among others, have invested in the country, strengthening the cosmetics and toiletries sector thanks to joint efforts between the public and private sectors.
"Transnational corporations are turning to Colombia to develop projects in the cosmetics and toiletries sector, as the country has products acknowledged for their quality, properties, and natural ingredients including ipecacuanha, borojó, anil, and annatto. At PROCOLOMBIA we work towards attracting investments that will drive development and bring technology transfer, as well as expanding the industry through market globalization," stated Maria Claudia Lacouture, President of PROCOLOMBIA Colombia.
A survey by Euromonitor International showed that in the last 12 years the market dynamics was positive, rising from $368,415 million purchases in 2000 to $776,331 in 2013, with an average annual growth rate of 5.9%.
This creates advantages to invest in the sector in Colombia, together with the country's position as the second most biodiverse territory in the world, which offers an added value as R&D activities and cosmetics manufacturing benefit from the availability of plants and seeds. Colombia's government policies enable biotechnology's commercial development, considerable dynamism in the market, and the possibility to leverage the country as an exporting platform into all of Latin America.
Top Investing Companies
Companies like Unilever keep betting on Colombia. In addition to their two plants in Palmira and Cali, they have invested $80 million USD to open a detergent plant expected to become the most modern facility of its kind in Latin America. The plant can export to other countries in the region through its production capacity of 80,000 tons, after meeting the domestic demand from brands like Fab, Vel Rosita, and Lavo Matic.
With an investment worth US$88 million, Peruvian company Belcorp, owner of L'ebel, Ésika, and Cyzone, expanded its production offer and has opened a new distribution center in Tocancipa, 20km from Bogota, in order to further serve the local market and leverage the region's operations. According to Marcos Resca, Belcorp's Corporate Vice-President, Colombia supplies 70% of the entire volume consumed across the 15 countries where Belcorp operates.
French company L'Oréal, which purchased Colombian makeup maker Jolie de Vogue in 2012, continues to bet on Colombia's enormous market and production capacity and the development of education and innovation programs, as part of its plan to achieve first place in sales of beauty products in the country. 
Procter & Gamble recently invested in a distribution center in Rionegro, which complements its existing detergent plant operations in nearby Medellin. The total investment for the distribution centre added up to US$25 million on a 37.066-acre lot. The plant's structure contributes to energy savings of approximately 28% thanks to the use of solar panels and heaters and a reduction in the carbon footprint of 1,871 tons of CO2 every year during the operation stage.
Finally, Kimberly Clark has invested US$20 million in building its fourth International Innovation Center in Colombia. The remaining three are located in United States and Korea.
Cosmetics and personal care
Information technology and creative industries