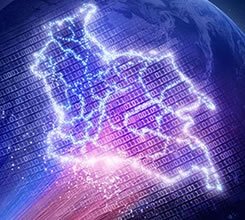 "Colombia Bring IT on": Colombia's Bet On Foreign Investment Promotion to Develop IT&C and Software
The Colombia Bring It On campaign is becoming an international hallmark for the sector through which international companies can identify Colombia as a high-quality, competitive software service provider suitable for investment deals.
"We support Colombia's service exports, the globalization of Colombian companies beyond the exports process, investments in Colombia by foreign companies or their partnership with domestic entrepreneurs to do business in the country and other markets in the region," stated the President of PROCOLOMBIA, Maria Claudia Lacouture.
According to Diego Molano, Head of the Ministry of Information Technologies and Communications, Colombia is on the right track. "We are implementing the right policies to promote development in this sector, and international entrepreneurs agree with us," explained the officer, who also noted that video game and mobile app development is a major market to leverage and attract investors from around the globe.
During the launch of "Colombia Bring IT on", a Business Matchmaking Forum was held in New York, with attendance by more than 100 international entrepreneurs from United States, Canada, Puerto Rico, and Dominican Republic, which resulted in business expectations worth over $49 million USD.
Cosmetics and personal care
Information technology and creative industries