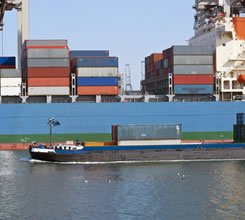 Colombia and Turkey enter into an Investment Agreement
"This bilateral investment agreement is intended to provide a clear legal framework for both Turkish investors in Colombia and Colombian investors in Turkey," stated the Ministry of Trade, Industry and Tourism.
This agreement ensures "fair dealings, access to justice, compensation and clear rules for expropriation, and foreign currency exchange," and that "in the rare case that a party considers their rights to be compromised, they can stand before an international court to settle any differences."
For its part, Turkish Ambassador Engin Yürür stated that "Turkey values Colombia as a strategic partner" in Latin America and noted that "the two countries can enjoy a highly productive cooperation".
"The economic relationship between Turkey and Colombia is growing stronger", the officer added, pointing out that Colombia is their third trading partner.
According to the Ministry, Turkey is an attractive destination to develop business opportunities thanks to its growing and dynamic economy with a potential market of 80 million people.
Cosmetics and personal care
Information technology and creative industries