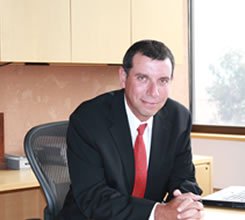 Colombia, a strategic investment hub in Latin America: IBM
Bogota, May 12th. (Pxp)- The American multinational company IBM has maintained their presence in the country for 76 years, and is currently carrying out an ambitious investment plan in Colombia. They recently inaugurated their third data center, investing 17 million dollars. It is the most advanced cloud computing and Big Data center in the country. The company is preparing to reach its next goal of processing business operations that equal half of the country's GDP through its data centers.
The new center will serve Colombian companies in sectors such as banking and finance, retail, health, food, and construction, providing all the benefits that cloud and Big Data can offer in the areas of security, support, capacity, continuity and business transformation.
"We are going to support the country's development by investing in Colombia and being where the country needs us to be. We invest in Colombia because it makes more sense to do so here. It is the third largest market in Latin America and it will continue to grow" asserted Álvaro Merino Reyna, General Manager of IBM Colombia.
"We have not done this alone, but many partners like PROCOLOMBIA have helped and shown us how smart and timely it is to invest in Colombia. PROCOLOMBIA is a symbol of trust, clarity and support for the foreign investor," added Merino Reyna.
After presenting the new Data Center located on the outskirts of Bogota, Álvaro Merino shared his impressions of working with PROCOLOMBIA Colombia.
What does opening this third Data Center mean for Colombian companies?
We believe that it will provide Colombian companies access to a better level of service, since they now have access to a very high caliber data center. 80 of the top 100 companies and close to 40% of the country's GDP are processed in our data centers. We therefore hope to serve and host more companies with their equipment, information, and processes.
At IBM Colombia, we are committed to our goal of being noteworthy and relevant in the country. This is why we are actively contributing and supporting various initiatives that we have with the Government and the Academy.
Why invest in Colombia?
The natural center of focus for any company who wants to do business today is Colombia. This is where PROCOLOMBIA makes a key contribution by providing us with the best scenarios, places, and conditions for investment. They understand the reality of the country and its needs. We have the same collective goal in working towards the continued growth of this great country.
Following this line of thought, IBM sees Colombia as a country that can produce very attractive results in every way.
When foreign investors look at the world and where to invest, they no longer think only of large or developed nations. Instead, they look to where growth potential really is, which is why Colombia becomes a very attractive option for them.
How does IBM operate in Colombia?
The reality worldwide is that we no longer sell computers. Our operation has evolved in many facets of work and the way IBM does business, which is not about grabbing everything a country produces. It is more about how we all benefit from the development of the country. We want to increase our business, but the way we do it is by giving. If you want something from a relationship, you have to give. We do this by providing an environment that promotes better education for Colombians in technology, information, and communication.
We are making great strides in this area, with a lot of dedication nationwide. We have six offices in Colombia and we continue to extend our operations. We are working extensively to develop the regions. Our idea is to be relevant and meaningful. At IBM we are committed to growing with Colombia together for the common good.
What is PROCOLOMBIA's contribution to IBM?
We have found a strategic partner in Proexport. They are an open entity that is ready to listen to and support us. We are working together with the goal of helping and contributing to bring foreign investment into the country. IBM itself is an investor, and when we suggested the initiative for this data center, we found that PROCOLOMBIA was a proactive participant that immediately provided us with visible support. We believe IBM's investment in a Colombian Data Center of this magnitude will be a positive experience that will help generate trust in foreign investors.
We are very grateful to PROCOLOMBIA and Colombia. We can now be an example for the world, showing what it means to work in this country.
We can point not only to these data centers, but also to our call center that employs more than 300 people and serves all of Latin America including Brazil. This is part of what we want to communicate to the market that we are investing in Colombia and believe in the country. This is why PROCOLOMBIA's support is essential, because they let us know that they support us, that they will help us and that they benefit from our example. With this in mind along with PROCOLOMBIA we are seeking the same goal, which is to promote Colombia and position the country as a strategic and attractive place for investment.
What future expectations do you have for PROCOLOMBIA?
We want to continue working with PROCOLOMBIA by keeping a close relationship, sharing the information that we find from our projects, and informing the market of the goals we hope to achieve.
Simply being able to attract foreign investment benefits everyone; we create new market opportunities, employment, and the country grows. We let PROCOLOMBIA know where we are and what we are doing, and we provide them with access to our people and projects. I think that is the path that we must follow to keep a mutually beneficial relationship. We hope and are sure that PROCOLOMBIA feels the same way.
What are your impressions about Colombia?
I have been in Colombia for four months and I feel right at home. Colombians are very cordial, very polite, and being from Peru we have a lot in common. From a professional standpoint I have found people who are very capable and strive to keep learning and growing. Colombians are not satisfied with obtaining a degree. They want to continue their studies, because they want to keep learning.
I have particularly found a lot of good talent in IBM. I have personally felt very welcome; wherever I go people treat me well. I feel that this country has a very solid foundation to build far more than has been done so far. My goal is to take what IBM has accomplished so far and step things up with the initiatives that we have, such as the data center, the academic work, and the investments that we are making in the regions. The combination is spectacular. Colombia has great potential. I feel very good and very happy to be here.
Cosmetics and personal care
Information technology and creative industries