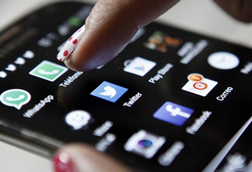 Colombia, a promising nation in the development of applications and technology: Techcrunch
The US website specialized in technology highlighted the progress that Colombia has made in matters of connectivity, innovation, and entrepreneurship in the sector.
According to the publication, Colombia has one of the strongest startup ecosystems in the region, with an enormous growth potential waiting to be explored and promoted thanks to the government policies, the arrival of foreign investors, and the initial injection of capital in the sector of US$6.8 billion.
In 2018 the Colombian government expects to have 63% of the territory connected to broadband. According to GSMA Mobile economy figures, there are now 43.9 million mobile connections and 24 million users in a country with 47 million people.
With the third largest Spanish-speaking population, the country is on a crusade to develop its innovative and promotional potential in technology at a global level.  A government-driven campaign offers fiscal incentives and professional training programs. 
At present there is potential in the sector, and developments are materializing such as Apps.co, Tappsi, Pagosonline, tucarro.com, or Voicebunny or Grooveshark, these last two known globally and with the a common denominator that they are products created by Colombians.
The publication finishes by saying that the sector's growth in the country generates reputation, credibility, and the arrival of giants like Google and Facebook, who have offices in Colombia.
Cosmetics and personal care
Information technology and creative industries