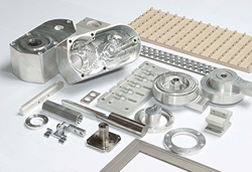 Castem from Japan will open in Colombia its first factory outside of Asia
High precision Japanese machinery used in the automotive and construction industry as well as in medical devices will begin operations in Colombia later this year to serve the domestic market as well as export to Mexico and the United States.
CASTEM the Japanese company specializing in casting precision tools, will invest US $ 4.2 million in building the factory.
This company already has locations in the Philippines and Thailand, and the factory in Colombia will become the first outside Asia.
The plant will be located west of Bogota, taking advantage of the benefits and incentives offered by the free trade zone regime in the country.
It will generate 50 new jobs and will export leveraging its existing trade agreements with the U.S. and Mexico.
ProColombia provided guidance during the investment process following the visit of the Japanese Prime Minister Shinzo Abe to Colombia, held in July last year.
At that time, the company received personalized information on the sector as well as the investment opportunities in the Colombian market.
"In addition to generating quality jobs, this investment will facilitate technology transfer to the precision tool industry as well as innovation and knowhow from Japan; Colombia's first Asian investor" said the president of ProColombia, Maria Claudia Lacouture.
CASTEM's president stated that the main reason to settle in Colombia was the quality of the workforce and the availability of skilled technicians in the field of metallurgy.
Cosmetics and personal care
Information technology and creative industries