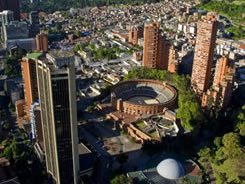 Bogota, Chinese and Japanese investors pay close attention.
The tour included a series of conferences and personal meetings and was well-received by businesses in the region that were especially interested in the Colombian market, as well as strengthening and creating new plans for investing in Bogota.
"Asian entrepreneurs have shown interest in the country's macro economy, investment incentives and opportunities in Colombia, especially in Bogota. Because of its strategic location, in addition to connections by air with daily flights to important cities around the world, and an excellent investment climate and qualified human resources, the city is a niche market for new business opportunities," stated the president of PROCOLOMBIA, Maria Claudia Lacouture.
In Japan more than 67 representatives of companies from the automotive, chemical, infrastructure and healthcare sectors, among others, participated in the meetings where the efforts put forth by the Bogota office of Bank of Tokyo Mitsubishi UFJ were highlighted, having presented a summary of Japanese banks' experiences in Colombia, emphasizing the importance, opportunities and advantages for entrepreneurs to begin operations in different productive sectors in the country.
According to Invest in Bogota, Japanese investment in Colombia was USD$ 765 million, placing the country in sixth place in terms of Japanese investment in Latin America. Experiences in China produced positive results. Some Chinese businesses, which previously did not have Colombia on their radar, have begun to realize the country's position as one of the most dynamic economies in the region. Chinese investment in Colombia was US$ 519 million, placing the country in tenth place as to investment in Latin America by the Asian giant.
Cosmetics and personal care
Information technology and creative industries