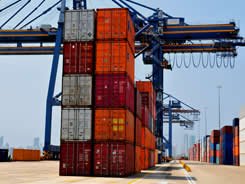 Atlántico, Bolívar, Valle, Santander, and Risaralda are the 4 Departments that attract the most foreign investment in South America.
The Departments were included in the top 10 most attractive regions for attracting Foreign Direct Investment in South America.
For this ranking, the study collected information from 237 records from countries in the region and analyzed five quantitative categories, economic potential, human capital, profitability, infrastructure and business environment, the newspaper explained.
The Financial Times study also ranked the regions which represent the greatest cost-benefit ratio for investors. This means that investors achieve better economic results with smaller investment costs.
Barranquilla has the best strategic position.
The Financial Times study resonates with another international newspaper which published a report on Colombia. The report was produced by USA Today, who dedicated a special article to the city of Barranquilla, highlighting its strategy to promote investments. This newspaper stated that the geographical position of the capital on the Atlantic facilitated access not only to the domestic market but also to the international market through free trade agreements. The periodical noted the development of port infrastructure with more than 25 terminals on the Caribbean seaboard and the Magdalena River.
Indicators such as economic potential, the areas of Bogota, Atlántico and the Cauca Valley stand out in the country.
In reaction to the study's results, PROCOLOMBIA's President María Claudia Lacouture asserted, "today, the world can find in Colombia an excellent investment option. Interest in the country has continued its sustained growth, thanks to its recognized macroeconomic stability and the improved perception of its security situation. Upon arriving, investors discover an endless number of competitive advantages: a clear legal framework, incentives, large internal consumption, human talent, a stable government and continuous improvements in its risk classification, as well as a strategic geographical location."
Read the complete report here (in English)
Cosmetics and personal care
Information technology and creative industries