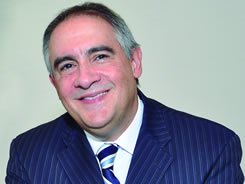 Allus Global continues to grow in Medellin
One of the leading contact center and the largest BPO in Latin America opened a new service center in the capital of Antioquia with an investment of U.S. $ 2.3 million generating 2,100 new jobs.
"With this opening, we have expanded our distinguished services to existing customers and new businesses that are looking to find a truly relationship-centered hub that is able to create unforgettable client experiences, " said Jose Romero Victorica, CEO of Allus Global.
Its operations in Medellin (Antioquia) can service established businesses in the financial sector, pension funds, telecommunications, retail and multinationals in Colombia.
The company has six Contact Centers in Medellin, two sites in Bogota and also two locations for its sales and BPO operations in Cali and Barranquilla.
Global Allus - incorporated by Allus, Contax, Ability and Todo-  is one of the three largest companies in the world in the online customer relationship sector offering SMS, social networks and virtual services (click to chat, web callback and click to call).
PROCOLOMBIA is an ally for companies, enabling the arrival of new investments towards the country in job-creating sectors, but they also provide a permanent support for companies such as the Contax Group, who are in search of growth opportunities in strategic sectors of the economy.
Cosmetics and personal care
Information technology and creative industries