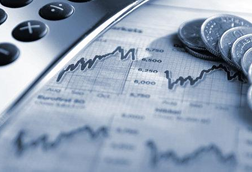 Colombia's GDP growth is higher than the rest of the 34 organization members: OECD
According to projections by the Organization for Economic Cooperation and Development (OECD), the Colombian economy will grow 4.9% by the end of 2014, and estimates for 2015 and 2016 are forecasted to be superior to the world's average growth with a controlled rate of unemployment and inflation.
In its semi-annual Outlook report, the OECD published a chapter dedicated to Colombia highlighting it as one of the countries that are in the up-and-coming trend.
According to the report, the three-year forecast figures for the gross domestic product (GDP) in Colombia are far better than the 34 current members of the OECD.
The OECD points out that the increased activity in Colombia will reach its peak in 2014 thanks to solid investments (+11,9%), particularly in housing and infrastructure, but also in private consumption (+4.6 %) supported by a strong labor market and public spending (+ 5.2%).
The analysts of this report predict that investment will remain strong particularly in infrastructure and will strengthen for the agricultural and manufactured goods fit for export. This is partly driven by the accessibility to US markets as a result of the bilateral free trade agreement that was recently ratified.
Cosmetics and personal care
Information technology and creative industries