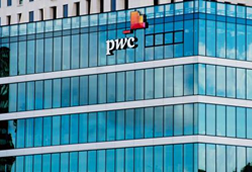 Colombia is Expected to Show the Greatest Improvement in the Region by 2050
According to a report by PwC, Colombia is one of the countries with the best economic outlooks for the next 35 years, thanks to an increase in investment and improvements in education and technological development.
By 2050, Colombia's per capita income will be close to the current figures in Germany, that is, $43,600 USD per year. At present, this figure is barely of $12,000 USD, or even lower, due to a sharp rise in the dollar exchange rate. This is one of the results shown in the PwC's biannual survey, where Colombia is listed for the first time among the countries with the best long-term economic outlooks.
According to the firm, the economic analysis on 32 different countries indicates that in the next 35 years, average global growth will be 3%, while Colombia's expected growth rate will be 4.1%. The survey takes into account indicators such as demographic trends, capital investments, education levels, and technological processes.
Colombia: The Revelation of Latin America
Colombian economy is regarded as the revelation of Latin America. The country's dynamic indicators allow for long-term sustainability, setting its economy apart from the region's trends.
"Regardless of today's economic uncertainty arising from low oil prices, a fast-paced devaluation, and the lower GDP growth rates in 2015 in Colombia, long-term expectations point towards a sustainable country with steady development."
PwC analysts state that Colombia has good chances of improving its place in the world, as long as the country is able to boost IT-related innovation sectors, which in turn would improve Colombia's global ranking.
Cosmetics and personal care
Information technology and creative industries