Construction materials sector
The construction materials sector is comprised of all the manufacturing activities that result in materials and supplies for the construction sector. These products include cement, chalk, plaster, plastic, rubber, tools, metallic products, ceramics, stone, and clay.
Why invest in Colombia's construction materials sector?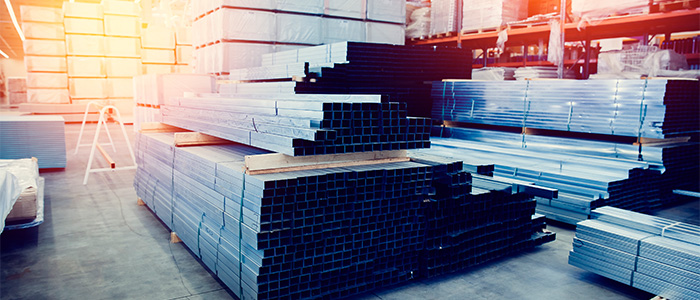 Attractive local market with potential for development of the construction materials industry:
Colombia has the third largest construction industry in Latin America (US $22.1 billion in 2019), after Brazil and Mexico. Additionally, it is a sector that contributes to Colombia's economic development: in 2019 it accounted for 7.2% of the GDP. (Source: IMF and National Department of Statistics, DANE as per its Spanish acronym.)
There is growth potential in the residential and non-residential construction sectors due to the growing middle class. These two types of construction comprise 50% of the sector's value. Furthermore, with its 2018-2022 national development plan, the Colombian government has the target of building 520,000 units of social interest housing (VIS, as per its Spanish acronym) and priority social interest housing (VIP, as per its Spanish acronym) and/or neighborhoods, which will increase the country's demand for construction materials. (Source: Fitch Connect and Ministry of Housing, Ciudad y Territorio.)
On average, Colombia builds 17.8 million m2 in new areas every year. In 2019, the country licensed 23.1 million m2 for construction, of which 80.8% was for housing, 9.7% for retail, 3.6% for offices, and 27.2% for other types of construction. (Source: DANE.)
Additionally, there is a potential demand for construction materials in hand with the development of infrastructure projects. Currently, Colombia is developing railway, airport, and road projects.
Construction material exports have increased. In 2019, they amounted to US $438 million, the highest value since 2012, an 18.6% increase from the previous year. (Source: DANE.)
Favorable business environment for the construction materials industry:
Colombia is a large dynamic economy that is projected as the leader in Latin America. In 2019, it reported a 3.3% growth compared to 2018, according to the GDP monitoring study by the DANE. Colombia has established itself as the country with the greatest growth among the large Latin American markets. (Source: DANE.)
In the last 15 years, Colombia made significant headway in its investment climate. Consequently, foreign direct investment (FDI) has increased considerably. Colombia is renowned among investors as a reliable and stable location for operations, and it is one of the best environments in Latin America for doing business and one of the most competitive in the region. (Source: FDI Markets.)
Foreign direct investment in Colombia's construction sector reached a record high in 2019, US $848 million. (Source: FDI Markets.)
Colombia attracts FDI in the construction materials sector. Since 2010, the country has received 18 investment projects in this sector. (Source: FDI Markets.)
Global companies such as Mexichem, Cemex, and Saint-Gobain have chosen Colombia as an investment destination.
Important strategic location for the development of operations with a regional and global scope:
Colombia is a strategic point of connection between North America, South America, and Asia.
Colombian ports connect more than 4,500 export shipping routes with regular, direct, and connection services offered by 30 shipping companies and eight consolidation companies with access to 680 ports worldwide.
Colombia has strategic advantages with access to the main markets of South America and North America, reaching ports such as Santos, Brazil, approximately 63% faster than from Veracruz, Mexico.
Competitive factors of the construction materials industry:
Colombia has an ample business network in construction material manufacturing, comprised of 25,726 companies. It also has a competitive network of retail and wholesale companies to supply domestic and international markets. (Source: Unified Commercial and Social Registry, RUES as per its Spanish acronym.)
The country offers a diverse and renowned supply of construction materials, which includes products such as: iron and steel, cement, metallic products, glass, ceramics, and wood.
The Colombian market presents opportunities for the sector's export of products and a network of trade agreements through which the country can access international markets with 0% tariffs.
Investment opportunities for the construction materials sector in Colombia:
Installation of production plants to produce profiles, doors, windows, metallic carpentry, and other aluminum products for domestic and international construction industries.
Assembly of cement production plants to supply the local market and exports.
Assembly of plants and/or creation of strategic partnerships with Colombian companies of the sector.
Assembly of wood factories for construction (wooden frameworks, scaffolding, stakes, wooden platforms, and temporary items).
Assembly of factories to supply the growing domestic and regional demand for glass products for construction.
Investment sectors
Agricultural products & Food production

Energy

Healthcare services and life sciences

Hospitality and tourism infrastructure

Information technology and creative industries

Infrastructure

Manufacturing industries

Private equity and venture capital

Real Estate