Venture capital
By virtue of its progress in competitiveness, economic environment, innovation, and level of risk, Colombia is seen as one of the countries in the region with the greatest potential to attract venture capital funds. The growth of the venture capital fund industry combined with a government that invests in the entrepreneurial ecosystem has made it possible for Colombia to climb in the Latin American Venture Capital Association's (LAVCA) ranking. In 2019, Colombia was the second country, after Brazil, with the greatest amount of capital invested in the region, amounting to around US $1.275 billion in investment (LAVCA, 2020).
Why invest in this sector?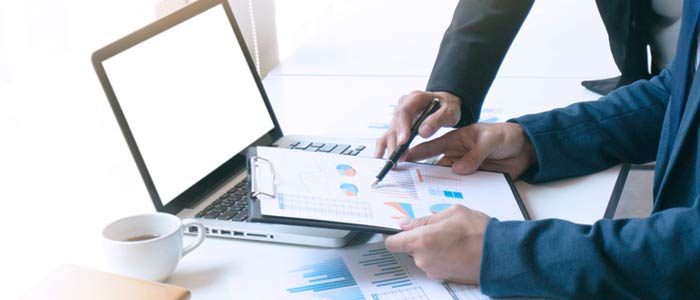 How much has the private equity industry grown in Colombia?
Since its creation, the number of funds has increased with a CAGR of 23.6% (1995-2018). 2018 closed with 132 private equity funds created and 122 of these funds in operation.
In 2018, the private equity fund (active funds) industry in Colombia had US $5.688 billion in committed capital available and US $10.315 billion in invested capital available

[1]

.
Colombia offers the possibility of diversifying risk and investments in different sectors. In 2018, invested capital commitments were distributed as follows: acquisition/growth (US $2.357 billion), real estate (US $2.947 billion), infrastructure (US $5.160 billion), venture capital (US $58 million), impact (US $58 million), and natural resources (US $361 million) (Colcapital, 2020).
According to LAVCA and taking into account historical capital commitments, Colombia is the third most important market in Latin America, only behind Mexico and Brazil (LAVCA, 2019). In 2019, it was the country with the second highest amount of capital invested in the region with around US $1.275 billion invested (LAVCA, 2020).
How does the financial sector support the growth of businesses and new projects?
The financial sector has grown 13.1% (CAGR) over the last five years

[2]

, with assets that exceeded US $612.3 billion in 2019.
In 2019, there were 939,682 companies with at least one official financial product. There has been an upward trend in recent years, which indicates that more companies have accessed the official financial system

[3]

.
In the same year, commercial credit was the product with greatest penetration among Colombian companies, having a 53.7%

[4]

market share.
How is the entrepreneurship ecosystem in Colombia performing?
According to the Global Entrepreneurship Index, Colombia is the third most entrepreneurial country in Latin America, ranking above countries such as Uruguay, Costa Rica, Peru, and Panama.
Additionally, Colombia is the fifth most innovative country in Latin America and has a significant number of startups that lead innovation in Latin America

[5]

.
In Colombia, 2,696 startups were identified as having a high potential for success, according to a study conducted by Universidad Nacional, Medellín campus.
Is Colombia an attractive country for venture capital?
In 2019, Colombia was the Latin American country that received the second most venture capital investment, which amounted to US $1.275 billion, ranking above countries such as Mexico, Argentina, and Chile.
According to the IESE Business School, Colombia is the region's second most attractive country for venture capital. According to the Global Entrepreneurship Monitor, one of Colombia's strengths is its government's support of the country's entrepreneurial ecosystem.
Bogotá is second in Latin America for the amount of venture capital collected. With more than US $1.760 billion, Bogotá is the region's city where companies achieved the second highest amount of capital invested between 2010 and 2019, after Sao Paulo

[6]

.
Some of the world's main venture capital funds and accelerators have invested in Colombia, including Wayra, Rockstar Accelerator, Delivery Hero, and SoftBank.
How much does the regulatory framework facilitate the operation of private equity funds?
Colombia offers an institutional and regulatory framework that facilitates investment through vehicles such as investment funds, as long as they do not establish a new company (they create a stand-alone trust fund), managed by specialists with the aim to make capital investments in companies not listed on the securities exchange.
Its regulatory framework is established in Decree 2555 of 2010, Decree 1242 of 2013 and Decree 1984 of 2018 (especially for private equity funds), and they aim to provide capital to companies and/or projects, providing them with added value, such as networking, sophisticated management systems, and better corporate governance systems for value generation. Any individual or company can be an investor and the minimum amount of investment required is 600 minimum monthly wages (SMLMV, as per its Spanish acronym) in cash or in kind (approximately, $526,681,800 COP or US $132,386).
Investment opportunities:
The following investment opportunities have been identified:
Software and IT: Colombia is the fourth largest IT market in Latin America thanks to a strong domestic business network. Combined with competitive IT infrastructure, a stable regulatory framework, and an ecosystem that supports enterprise and innovation, this makes Colombia the ideal platform for leverage through venture capital for startups that have high business growth potential domestically and internationally.
[1] ColCapital Gestores Colombia survey in December 2018, last figure available from August 2020.
[2] Financial Superintendence of Colombia.
[3] TransUnion, prepared by Banca de las Oportunidades.
[4] TransUnion, prepared by Banca de las Oportunidades.
[5] Global Innovation Index.
[6] Crunchbase, 2020. Calculations by Invest in Bogota.
Investment sectors
Agricultural products & Food production

Energy

Healthcare services and life sciences

Hospitality and tourism infrastructure

Information technology and creative industries

Infrastructure

Manufacturing industries

Private equity and venture capital

Real Estate