Cosmetics and personal care
Colombia has a long history producing and exporting cosmetics and personal care products in the region. Colombia offers a consolidated market with high levels of consumption and is considered a regional distribution platform , thus making Colombia an ideal foreign investment destination for the cosmetics and personal care sector. Besides, Colombia's varied business network and wide range of natural ingredients meet the international market's needs.
Why invest in the cosmetics and personal care sector?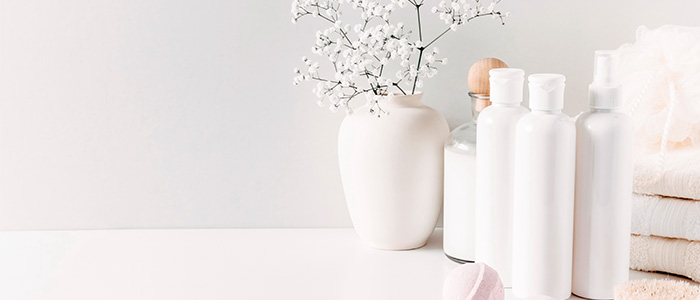 Cosmetics and personal care sales in Colombia have shown an outstanding performance in recent years.
Colombia has seen USD$3.06 billion in sales in the cosmetics and personal care sector, and forecasts for the next five years show a 2% growth.
Per capita consumption of beauty and personal care products in Latin America exceeds the global average, as do consumption rates in other sectors such as fragrances, men's grooming, deodorants, oral care, hair removal products, and baby and child-specific products.
Colombia is a strong player in cosmetics and personal care exports.
In 2019, Colombia was the second largest cosmetics and personal care exporter in Latin America and the Caribbean.
International buyers praise Colombia's high-quality products and excellent customer service. In the past three years (2017 – 2019), Colombian cosmetics and personal care exports grew at an average annual rate of 8%.
Colombia has established itself as a cosmetics production hub in Latin America to supply the region.
Benefits on exports of cosmetics and personal care products from Colombia.
Colombia enjoys preferential tariffs on exports to many countries in the region (U.S., Canada, Mexico, Chile, Peru, Uruguay, Bolivia, and Paraguay, among others).
Colombia has several benefits due to its trade agreements, such as a simplified cosmetics trade regime to enter countries within the Pacific Alliance and the Andean Community (CAN).
Colombian cosmetics exporters can offer solutions for different marketing strategies, such as retail sales, professional beauty sales, and private branding.
Colombia has a high potential to produce cosmetics with natural ingredients.
Colombia is the country with the highest biodiversity per square meter in the world and is the second most biodiverse country worldwide in terms of flowers. Furthermore, there are 311 types of continental and coastal ecosystems in the country.
Colombia's cosmetics and personal care sector is known for its ability to adapt to market trends, its high quality standards, high production volumes and extensive experience in brand development.
Investment opportunities in Colombia's cosmetics and personal care sector:
Build production and logistics centers to supply the growing Latin American market.
Establish partnerships with local stakeholders and distributors who can help the investors diversify their product offering.
Develop research centers for cosmetics production made with natural ingredients or the extraction of essential and vegetable oils.
Develop the national cannabis export industry, including exports of cannabis-derived products and extracts.