Colombia has a business ecosystem composed of assemblers and parts and accessories manufacturers with the potential to serve the local market and export to the region. In 2021, 250,497 vehicles were sold in Colombia and the country remained the fourth-largest car manufacturer in Latin America.
WHY INVEST IN THE VEHICLES SECTOR?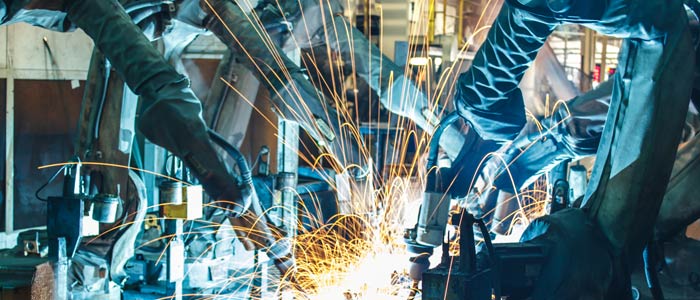 ATTRACTIVE LOCAL MARKET WITH POTENTIAL FOR THE DEVELOPMENT OF THE AUTOMOTIVE INDUSTRY  
In 2021, the vehicle fleet registered a total of 17 million vehicles in circulation, of which 39% are automobiles (6.7 million).

In Latin America, 5.5 million vehicles were manufactured in 2021 and Colombia remains the fourth largest producer with 44,140 units.

In 2021, 250,497 vehicles were sold in Colombia, 33% more than in 2020, and it is expected that between 2022 and 2025, sales will grow by an annual average of 4%. The segment with the highest sales is family and passenger cars with a 41% share, followed by SUVs with a 39% share. This last segment is the one with the highest growth in sales given that in 2016 it represented 28% of the total.

The low rate of motorization in Colombia means a potential demand to be covered by assemblers. The country registers 87 vehicles per 1,000 inhabitants, far below countries such as Argentina (227) which have fewer inhabitants.

Some regions with potential for the development of assembly and auto parts activities are Bogotá, Cundinamarca, Antioquia, the Coffee Region, and Valle del Cauca.
COLOMBIA HAS A STRATEGIC LOCATION FOR THE DEVELOPMENT OF OPERATIONS WITH REGIONAL AND GLOBAL REACH​​​​​​​
With a strategic position in Latin America, Colombia has positioned itself as an important hub for passenger and cargo transportation.

From Colombia, companies can serve the Latin American market, which in 2021 imported more than USD 42 billion in vehicles.

Colombia exported a total of 14,312 vehicles in 2021, mainly family and tourism vehicles (USD 143 million) and cargo vehicles (USD 97 million). These are mainly directed to countries with trade agreements in Central and South America.

Colombia has a network of signed trade agreements that allow it to enter important automotive markets in North and South America and Europe with zero tariffs.
COMPETITIVE INFRASTRUCTURE OF THE AUTOMOTIVE INDUSTRY IN COLOMBIA​​​​​​​
Colombia has an extensive network of support companies that facilitate the operations of assembly companies: close to 600 companies in the auto parts and vehicle accessories manufacturing business; close to 2,000 companies registered in the motor vehicle trade business; and more than 4,600 companies registered in the vehicle maintenance and repair business.

The auto parts industry is represented by manufacturers with high potential to be suppliers to the automotive industry, certified to the IATF 16946 standard.

The country has business initiatives around the automotive sector such as ANDI's Automotive Industry Chamber, ANDEMOS (National Association of Sustainable Mobility), ACOLFA (Colombian Association of Auto Parts Manufacturers), and ASOPARTES (Association of the Automotive Sector and its Parts).

Between 2015 and 2020 Colombia registers more than 452,000 graduates in engineering programs that can supply the sector's skilled labor needs.
THE AUTOMOTIVE INDUSTRY HAS DIFFERENT INCENTIVES THAT SEEK TO PROMOTE THE DEVELOPMENT AND COMPETITIVENESS OF THE SECTOR​​​​​​​
PROFIA: Program aimed at vehicle assemblers and auto parts manufacturers. Allows the importation of inputs that are not produced in Colombia with the exemption of customs duties. The benefit applies regardless of whether the final good is destined for the local market or export.

Assembly regime for the automotive industry: Allows duty-free imports of CKD material for the production of vehicles and auto parts, to be assembled in Private Warehouses for Transformation and Assembly or in Free Trade Zones. Vehicles may be sold to the countries of the Andean Community (Colombia, Peru, Ecuador, Bolivia, and Venezuela) with 0% customs duty, as long as minimum levels of sub-regional content are reached.

Option to import at 0% goods classified as raw materials and capital goods that are not produced domestically.
SOME OF THE NICHES IDENTIFIED ARE
SUV: this is the segment with the highest growth in sales in recent years.

Cargo vehicles: the Government seeks to renew more than 25,000 trucks in the cargo vehicle fleet due to the end of their useful life.

Buses: to meet the demand for replacement in Colombia's integrated public transportation systems.
INVESTMENT OPPORTUNITIES IN THE VEHICLES SECTOR IN COLOMBIA​​​​​​​
Assembling plants for the assembly of utility, cargo, and commercial vehicles (buses) to meet local demand and export to the region.

Setting up of vehicle parts manufacturing plants.

Transfer of technology from international companies to local companies with experience in the production of vehicle parts and components.
These main reasons make the Colombian vehicle sector an excellent investment decision.