Colombia has a vehicle fleet of 15.3 million units and a business network of assembly plants as well as auto parts and accessory manufacturers which are potentially capable of serving the local market and exporting to regional markets. With a total of 263,320 vehicles and 604,960 motorcycles sold in 2019, Colombia remained the fourth largest vehicle manufacturer and second largest motorcycle manufacturer in Latin America.
Why invest in Colombia's automotive sector in Colombia?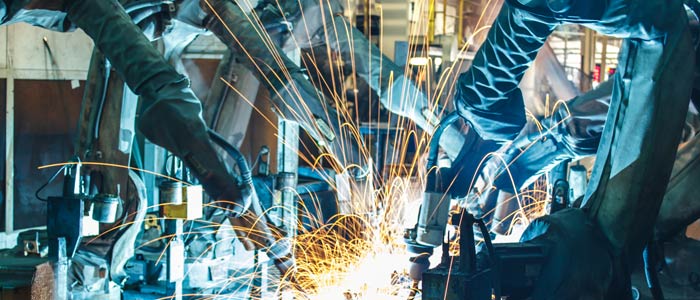 Attractive domestic market with potential to grow the automotive industry  
Low motorization in Colombia provides the opportunity for assembly plants to meet a potential demand. In Colombia, there are 81 family and passenger vehicles per 1000 residents, which is well below other countries in the region with less population, such as Chile (204) and Argentina (241). Bogotá, Cundinamarca, Antioquia, the Coffee Region, and Valle del Cauca are some departments in Colombia where auto parts and assembly businesses could grow.
In 2019, 7.3 million vehicles were manufactured in Latin America; Colombia remains the fourth largest manufacturer with 127,000 vehicles. As for motorcycles, Colombia is the second largest manufacturer, with an annual average of over 500,000 units. In 2019, Colombia manufactured approximately 650,000 motorcycles, up ver motorcycles sold in 2019 (up 10.5% over 2018) were manufactured locally.

In Colombia, there are over 8,000 registered vehicle maintenance and repair businesses and a qualified workforce to meet the needs of local assembly plants.
Significant opportunities in the electric vehicle market.
Colombia registered a strong growth in electric vehicle sales and consolidates its position as one of the leaders in electromobility in Latin America. In 2019, 5,446 vehicles were sold: 923 electric battery vehicles, 1,772 hybrids, 439 plug-in hybrids, and 2,312 motorcycles. The electric vehicle boom very much aligns with local governments' strategies to promote sustainable mobility by acquiring electric buses for mass transit systems, especially in Medellín, Cali, and Bogotá.
Colombia has a strategic location for developing regional and global operations.
With a strategic location in Latin America, Colombia has positioned itself as a leading passenger and cargo transportation hub. Companies can easily gain entry from Colombia to the Latin American market, which imports nearly USD 49 billion in vehicles.
Colombia is an export platform for companies that manufacture auto parts and accessories. Auto parts exports totaled USD 328 million in 2019, mainly from products such as batteries, tires, and safety glass. Auto parts manufacturers are located near automotive assembly plants with easy access to major ports
Competitive infrastructure of the automotive industry in Colombia.
In Colombia, there are IATF 16946 certified auto parts manufacturers with great potential to become automotive industry suppliers. In fact, Colombia has several business initiatives in the automotive sector, such as the Chamber of Automotive Industries—part of the National Business Association of Colombia (ANDI, as per its Spanish acronym)—the National Association of Sustainable Mobility (ANDEMOS), the Colombian Association of Auto Parts Manufacturers (ACOLFA), and the Association of the Automotive and Auto parts Sector (ASOPARTES). From 2016 to 2018, there were over 125,000 graduates from undergraduate and technical programs related to the automotive industry.
Incentives to boost growth and competitiveness of the automotive sector.
Identified niches:
SUVs: it is the segment with the highest growth in sales in recent years.
Cargo vehicles: the government aims to replace the aging commercial cargo vehicle fleet with over 25,000 trucks in the next 5 years.
Buses: opportunity to meet the demand for unit replacement in Colombia's mass transit systems.
Motorcycles: opportunity to manufacture motorcycle batteries.
Investment opportunities in Colombia's automotive sector:
Set up vehicle assembly plants for utility, cargo, and commercial vehicles (buses) in order to meet local demand and to export across the region.
Set up auto parts manufacturing plants.
Transfer technology from international companies to local companies with experience in auto parts production.
Set up manufacturing and assembly plants to produce motorcycles and their parts, to serve the local market and for regional export.
Set up vehicle assembly plants for electric vehicles and their charging equipment.