Food processing represents nearly 33% of Colombia's manufacturing GDP (2019). The main processed foods produced were the following: beverages and tobacco, processed meat, milling and bakery, dairy, sugar and panela, processed fruits, oils and fats, coffee and cocoa by-products, and confectionery products.
Why invest in Colombia's processed foods sector?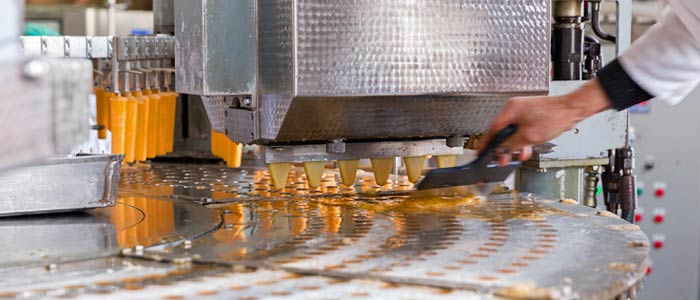 According to FDI [1], Colombia ranked third in the region for the highest number of investment projects in food and beverages in the past two years.
The agri-food sector is one of the pillars of the local economy and well-known internationally. It is a significant job creator and committed to sustainability. In 2019, food processing represented approximately 33% of Colombia's manufacturing GDP.[2]
Colombia has the capacity to satisfy the demand for raw materials in the processed foods sector.
Colombia has clear potential for sustainable growth in the agriculture and livestock sector and has been named by the United Nations Food and Agriculture Organization (FAO) as one of the tropical countries with the potential to become the world's pantry. Additionally, its tropical climate enables a wide variety of crops to be grown all year round.
Colombia is a leading producer of fruits, vegetables, sugar, cocoa, meat and seafood, and dairy products, among others.
Colombia and Latin American are major consumers of processed foods.
Colombia is emerging as an export platform to meet consumer demand in the Americas. Colombia's expanded regional

[3]

market is valued at USD 1.5 trillion—30% of the global processed food and beverages market.
Colombia is the region's fourth largest economy, with access to more than 1.5 billion consumers, due to 16 current trade agreements and its strategic location (Euromonitor[4]).
National government initiatives and programs for the sector
The national government is committed to promoting the sector and implementing measures to consolidate production and international opportunities. The Colombia Exporta Agro strategy and the Colombia Productiva programs stand out among the national government's programs and initiatives for sector development and growth.
Colombia's competitive business network is conducive to building partnerships and accessing strategic suppliers.
Colombia's business network offers opportunities to form strategic partnerships and/or become suppliers of raw materials for the development of value-added products in Colombia.
There are more than 1,600 food and beverage manufacturing companies in Colombia. These businesses are categorized by revenue

[5]

as follows: large (17%), medium-sized (24%), small (54%), and microenterprises (5%)(EMIS)[6].
Investment opportunities in Colombia's processed foods sector:
Greenfield investments or strategic partnerships with companies in the agribusiness sector to enhance Colombia's productivity by:

Building milk powder, refrigeration, and pasteurization plants.
Developing processed foods manufacturing plants for products such as fried foods, cookies, pulps, jams, and sauces.
Establishing plants with Individually Quick Frozen (IQF) product lines.
[1] https://www.fdimarkets.com/
[2] https://www.banrep.gov.co/es/estadisticas/producto-interno-bruto-pib
[3] The region includes North America and Latin America.
[4] https://www.euromonitor.com/
[5] According to the Ministry of Industry and Tourism's Decree 957 of 2019, Colombian businesses are categorized as follows:
Microenterprises: up to COP 811 million in revenue.
Small enterprises: from COP 811 million to COP 7.027 billion in revenue.
Medium-sized enterprises from COP 7.027 billion to COP 59.527 billion in revenue.
Large enterprises: over COP 59.527 billion in revenue.