Title
Clinical trials industry in Colombia
The main reasons why Colombia is a suitable destination for clinical research are: the quality of the infrastructure, equipment and personnel of the research centers, the quality of the technology and the results of audits and inspections.
A HIGH QUALITY HEALTH SYSTEM WITH UNIVERSAL COVERAGE
The combination of excellent medical care (98% of Colombian citizens have health services coverage) and being the country with the highest public spending on health (as a percentage of the total) in the region, makes Colombia an optimal destination for the clinical trials industry.
Source: Business Monitor, 2021
IMPROVEMENT OF INVIMA DEADLINES
Colombia has a strong clinical trials industry with strict regulations that require clinical research centers to be certified by INVIMA (the Spanish initials of the National Institute for Food and Drug Surveillance).
In the last 5 years, INVIMA has managed to reduce the evaluation time of clinical trials by more than 50% without compromising its efficacy. Furthermore, the total average evaluation time of a clinical study in Colombia is close to 60 days.
With this improvement of competitive regulatory times, laboratories have managed to bring more clinical trials to the country that are part of an efficient and organized process. In addition, much of this effort is based on consolidating a long-term system, maintaining rigor, and complying with international standards and protocols that have been approved in more than 60 countries.
Source: INVIMA, 2020
SOCIAL AND PROFESSIONAL IMPACT OF CLINICAL TRIALS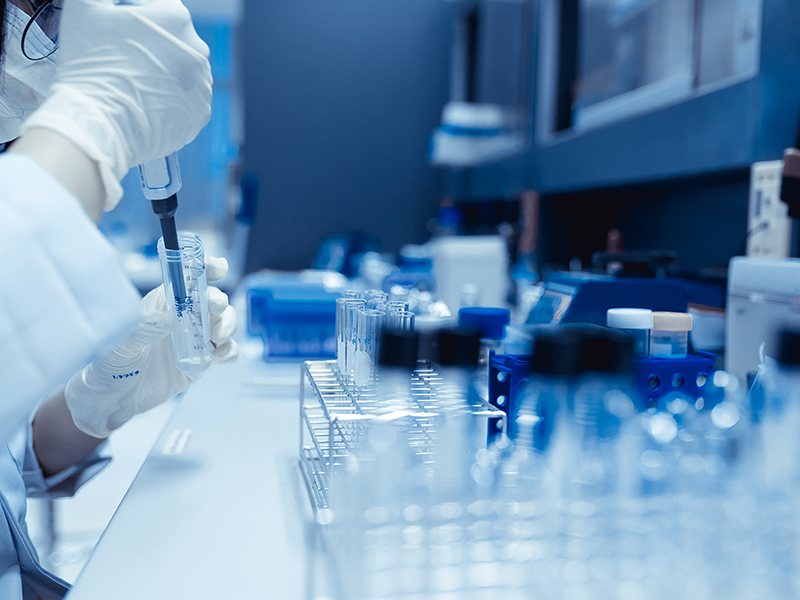 Colombian professionals conduct specialized clinical trials.
The development of the clinical trials industry in Colombia has an important social and professional impact. In the case of human talent, during the last five years on average, direct jobs generated by the industry in the country have grown more than 6%. Likewise, the industry has had a positive impact on the population by providing access to specialized treatments and drugs, as well as facilitating high-cost specialized research on certain diseases.
Source: National Survey of Clinical trials, 2019
COMPETITIVE COSTS AND STRATEGIC LOCATION:
Costs related to clinical trials are 30% lower in Colombia than in regions such as the United States or Europe. The exchange rate of the Colombian peso against the US dollar and the euro makes the country even more cost competitive.
In addition to competitive costs, there is a high number of specialized and subspecialized doctors in our health centers. On average, 85.4% of the doctors in classified Colombian hospitals are specialized and 27.7% are subspecialized.
Likewise, the country's excellent geographic location and air transport connectivity facilitate travel and low costs for clinical trial companies.
Learn more about facilities for conducting clinical trials in Colombia and other reasons to invest in the Colombian pharmaceutical industry, by clicking here.