Palm oil industry
Colombia's palm oil industry has been positioning itself as one of the leading sectors in national agribusiness due to its productive dynamics, great potential, versatility, and growing commitment to environmental and social sustainability.
Why invest in the palm oil sector?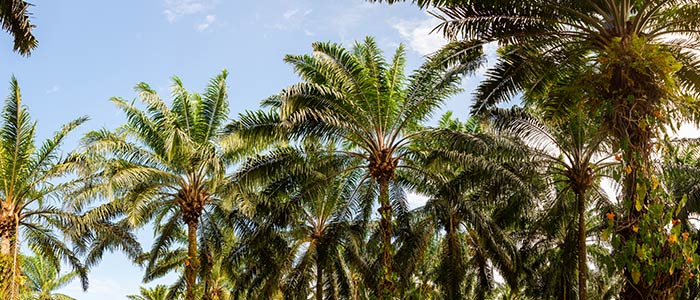 Colombian palm oil is sustainable:
The palm oil sector in Colombia is committed to sustainable development and biodiversity conversation. With the support of the Ministry of the Environment and the National Federation of Oil Palm Growers of Colombia (FEDEPALMA, as per its Spanish acronym), several companies signed the Zero Deforestation in the Palm Oil Supply Chain Agreement in Colombia. Part of the Colombian supply is RSPO certified. http://web.fedepalma.org/
Colombia's important role in global palm oil production:
Growth potential of palm oil farming in Colombia:
According to the Rural Agricultural Planning Unit (UPRA, as per its Spanish acronym), Colombia has 23.1 million hectares with high or medium suitability for palm farming, which demonstrates its high potential for sustainable growth. https://www.upra.gov.co/
Impact of the palm oil industry on the country:
Colombian production is a strong driver of the national economy, fourth in agricultural exports, contributing to employment and generating foreign currency income. In 2019, 177,400 jobs were created across more than 161 municipalities. http://web.fedepalma.org/
Demand for Colombian palm oil:
Domestic consumption of Colombian palm oil and palm kernel oil has shown positive growth in recent years and its sales provide the raw materials of different industries such as biofuel, cosmetics and food. Furthermore, it is one of Colombia's largest agribusiness export products, reaching different markets in Europe and the Americas. http://web.fedepalma.org/
Investment opportunities in the palm oil sector:
Joint ventures with Colombian companies for palm oil refining and fractionation for export.
New oil palm crops: Colombia has more than 23.1 million hectares suitable for this crop, of which only 2.4% are in use.
Generation of renewable energy (biomass): The Colombian government aims to generate 1,600 MW of renewable energy, of which the palm oil sector could generate 340 MW.
Investment sectors
Agricultural products & Food production

Energy

Healthcare services and life sciences

Hospitality and tourism infrastructure

Information technology and creative industries

Infrastructure

Manufacturing industries

Private equity and venture capital

Real Estate